This sweet mama and proud daddy spent the day snuggling and getting to know their new bundle of joy. She made her grand entrance in the wee hours of the morning, after a rather quick labor. This being her first delivery, all the birth attendants were shocked at how fast Carrie's labor was. I myself walked in only 10 or 15 minute behind the midwife and this was what I saw: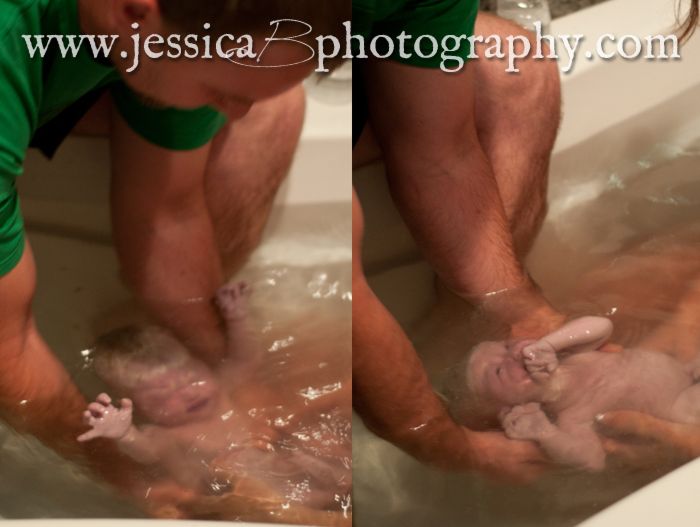 Ed was quite looking forward to the waterbirth and getting this specific photo.

Cutting the cord.


Sending out the "She's here!!" text.


Oh, Carrie's poor cats. One cat was having a hard time with all the "strangers" in the house and the unusual activities. We decided it was a good thing he had been declawed as he took a few swipes at us after things began to wind down.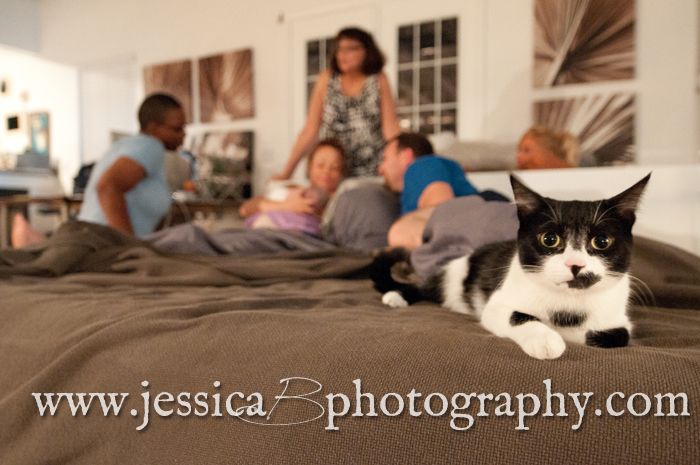 Featuring midwife April Kermani, doula Marcie Webb, and lactation consultant Jollina Simpson.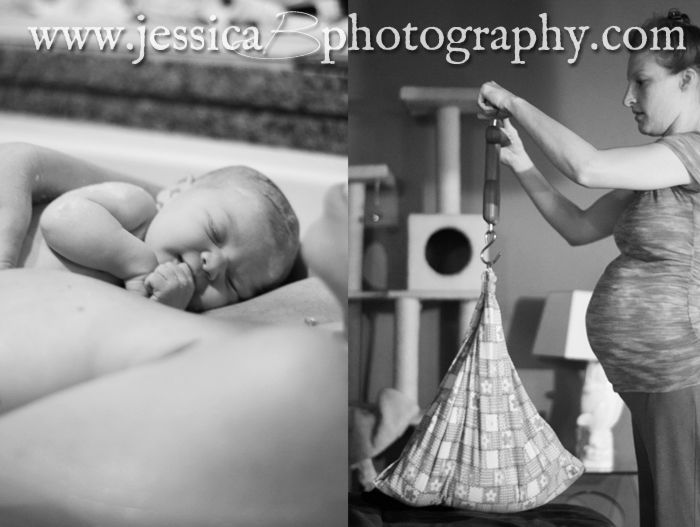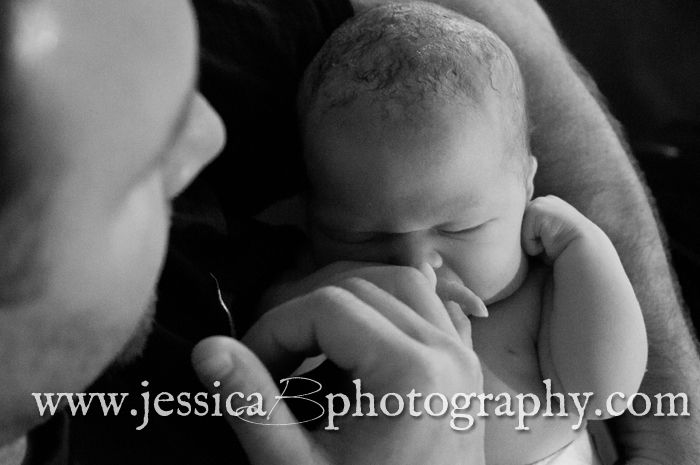 I stopped to get a picture of the sunrise. I love the dawning of a new day for births. A new day, a new baby, a new life.

In doing birth photography, you expect to "work" odd hours, you expect to be inconvenienced, you expect to miss events or prior engagements. Carrie was a week overdue, so I knew it could be any day, any time. Amazingly enough, she delivered on the one day this week I didn't have something planned. And since it was the middle of the night, I was able to leave and come back to my family and they slept right through it all! I have been very blessed to always have things just work out. Even when I was nursing a newborn, I attended three births in one month. The labors progressed so well that I really was only gone a few hours for each one. A lot of the babies I've attended have been born on the weekend or at night. On the other hand, I have a very few births that were l-o-n-g, but I consider myself extremely blessed to have had most of my births work out so well for me. I really do enjoy photographing the births. I love woman's strength and the miracle of bringing a new life into the world.