Meet Little Miss Elle. At the beginning of her portrait session, Elle's mom and I joked about everything that could go "wrong" during a newborn session – poo, pee, screaming baby, etc. Well, I guess we jinxed ourselves, because Miss Elle did not want to sleep! She was perfectly happy nursing, or being held by mom, but did not want to sleep…. which means she did not want to be posed either! In her short few days here on earth, I think Miss Elle has already proven herself to have a "take charge" kind of attitude and that she wants to do things her way!
Just so you know, poo, pee, screaming babies, nursing babies, and non-sleeping babies are all normal. We do our best to schedule the session at just the right time for baby and prepare for the session as best we can, but sometimes babies just don't want to do a certain pose or they don't want to go to sleep when we want them to sleep. There's not much anyone can do,
because we all know you can't make anyone go to sleep or stop crying or stop peeing all over the place.
Anyways, Miss Elle did catch a few minutes of shut eye which we took full advantage of and she's got a fabulous set of lips.  I'm actually quite enjoying her alertness though.  She has a very intelligent look about her in this first image here and further down I love how she is gazing up at daddy.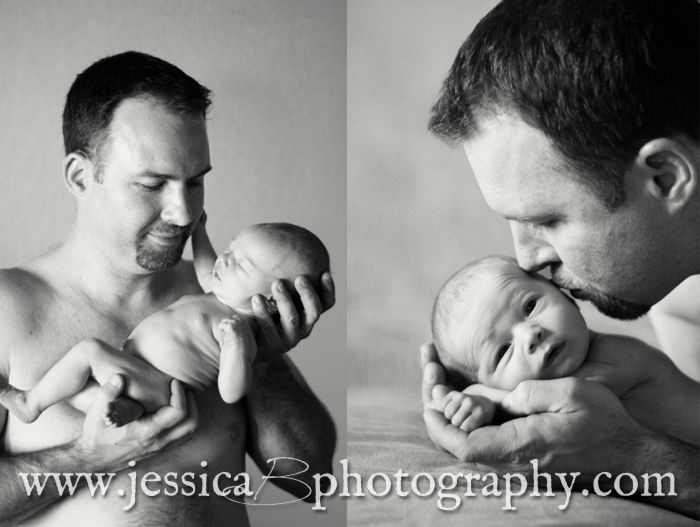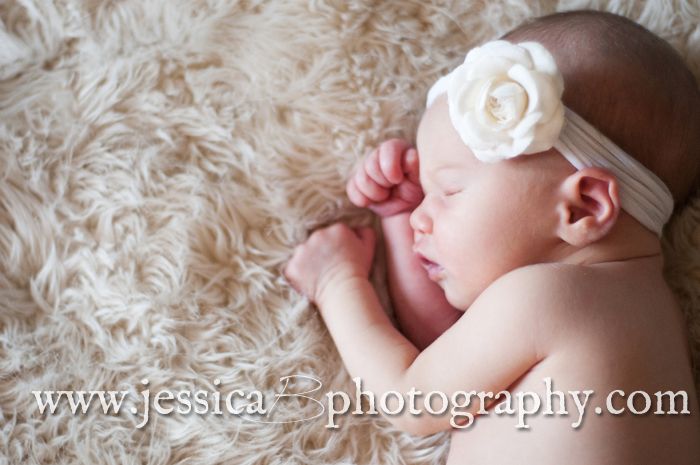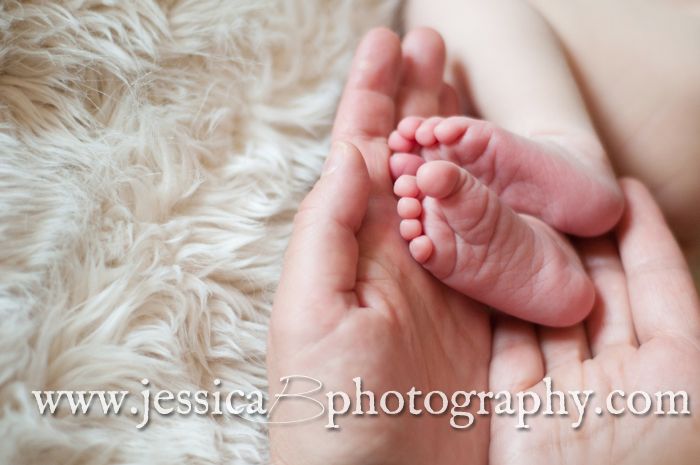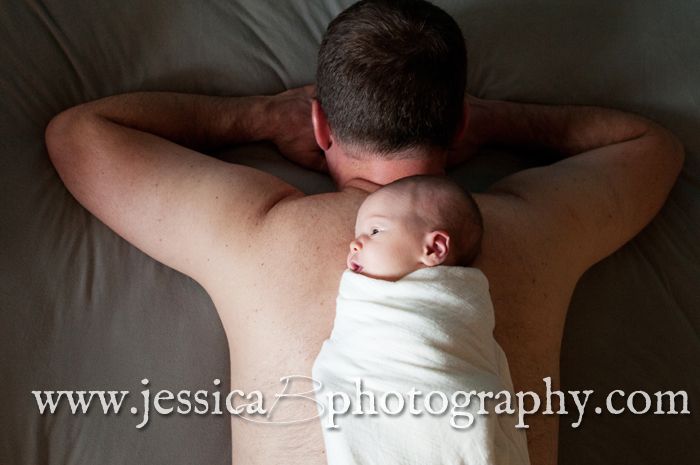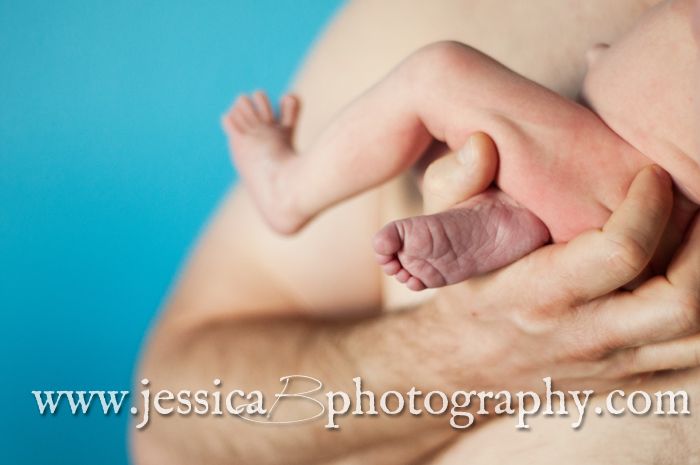 Let me know what you think!