The International Association of Professional Birth Photographers holds an annual "Best of" photo contest. I am so blessed to be a part of this wonderful group of photographers where I am inspired not only by my fellow photographers, but I am also inspired by our subject matter – the beauty and miracle of birth. Over 150 images were entered in the photo contest and believe me, they do not disappoint! I am going to have a hard time narrowing it down to which one I want to vote for! 🙂 There is a People's Choice Award (I am #68 if you feel so inclined to vote for me), and an incredible panel of judges will choose the 1st, 2nd, 3rd places, and Honorable Mention. The list of judges is absolutely astounding! Judges include Kevin Kubota (photographer-software-instructor-extraordinaire), Jennifer Block (the author of Pushed), Angie Arthur (co-founder of I Heart Faces), Jan Tritten (midwife and editor of Midwifery Today magazine), Peggy O'Mara (founder of Mothering magazine), Jacqueline Tobin (editor-in-chief of Rangefinder magazine), Sunday Tortelli (president of DONA International), Dr. Matthew Rogalski MD, Jill Krause (voice of BabyRabies.com), Lynn Wolf (marketing director for The Business of Being Born), and photographers Tara Whitney, Laura Winslow, Michelle Kane, Keren Fenton (winner of Best of 2011), and Lyndsay Stradtner (founder of IAPBP and birthphotographers.com). Yes, that is quite a list!!! Honestly, my jaw dropped when I first read who would be judging!
So, knowing who would be judging… and knowing my fellow photographers who I would be up against… and being limited to only births from 2012… and being super picky myself… One photo kept coming to mind when I would think about what I was going to enter. And it was this…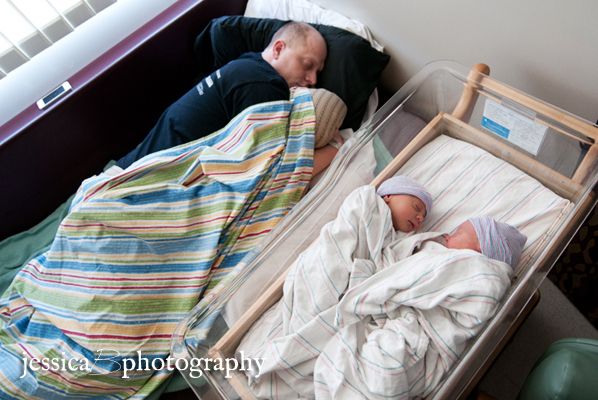 Dad and his new sons, all of them wrapped up in striped blankets.  A very sweet moment.  Dad said it was the easiest family portrait ever.  "This is the way we should do all our family portaits!" he joked.  🙂
So I entered it. Again I'm #68, if you want to vote for me 😉 There are so many great photos entered!!! There are some that are quite graphic. This is birth, after all, so if you don't want to look at those just scroll down faster. Enjoy! Please vote and share with others!