Laura had thought it would be fun to have her baby on 1/11/11, and at 41 weeks she almost got her wish! BUT the kiddo had other plans and made her wait until 1:06am on 1/12/11.


I arrived at Laura's house at 7:30pm Tuesday night. Her husband Andy and her sister Gina were with her. This is L & A's first baby. Since I've started doing birth photography and studying to be a doula, I've really come to realize how important good labor support people are! Andy & Gina were doing a fine job, but it was really interesting to watch Laura go from this…


…to this…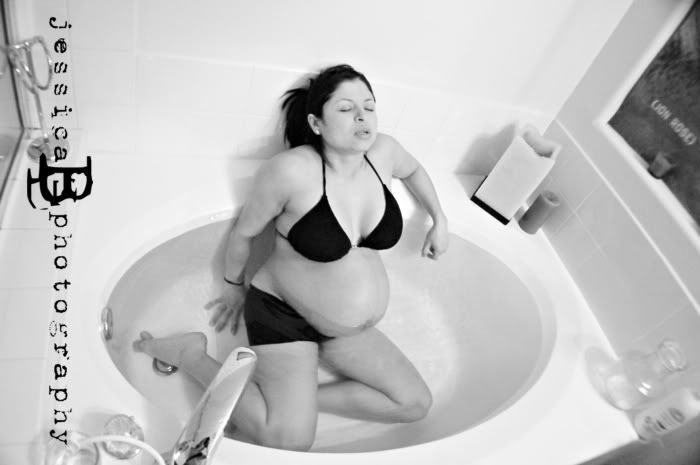 …to this as myself, Marvelys, and Naomi showed up.


We hung out for a little bit at home, then Laura decided she was ready to go to the hospital. (This was the plan, this is not an "emergency transfer" or "failed homebirth")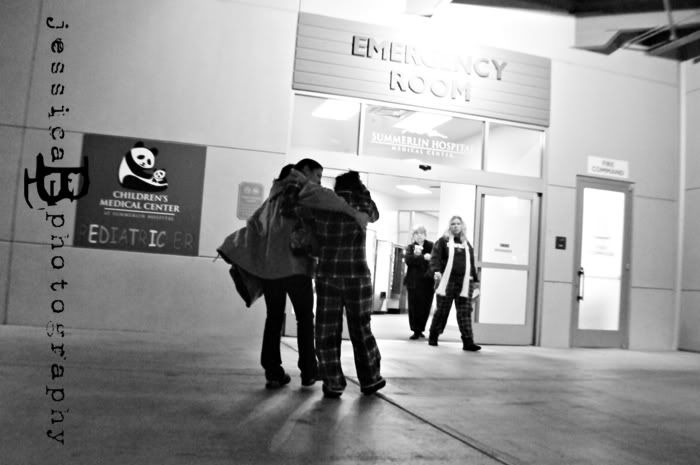 Marve working the hips!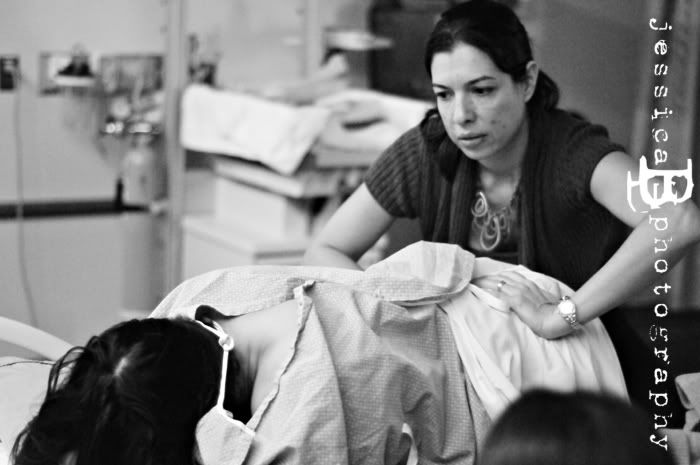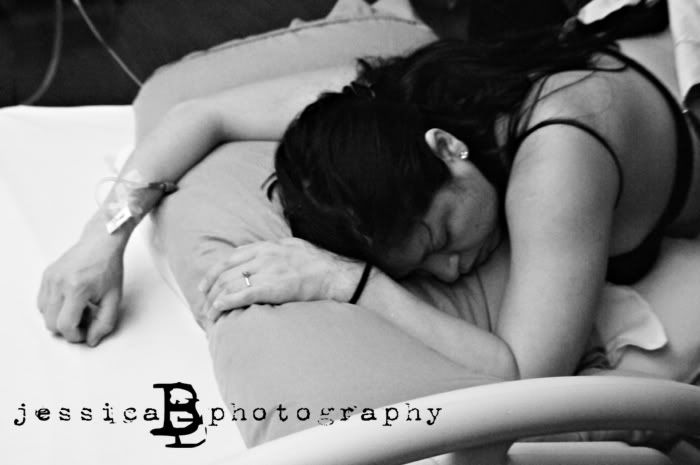 11:00 pm Getting into the birthing tub.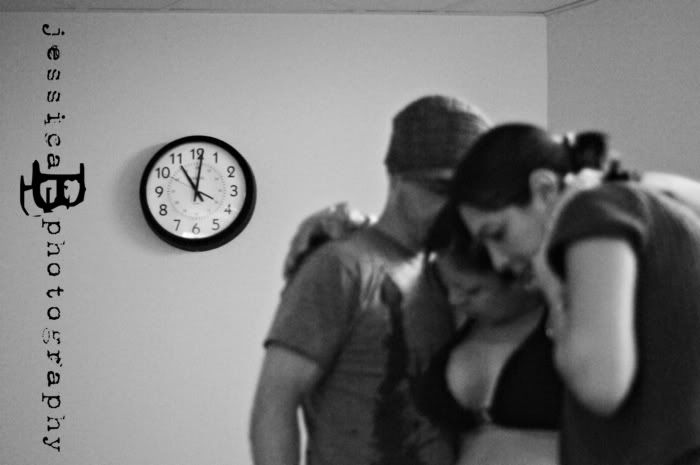 I love this shot of the arms & legs underwater. What a beautiful image of love, support, and teamwork!!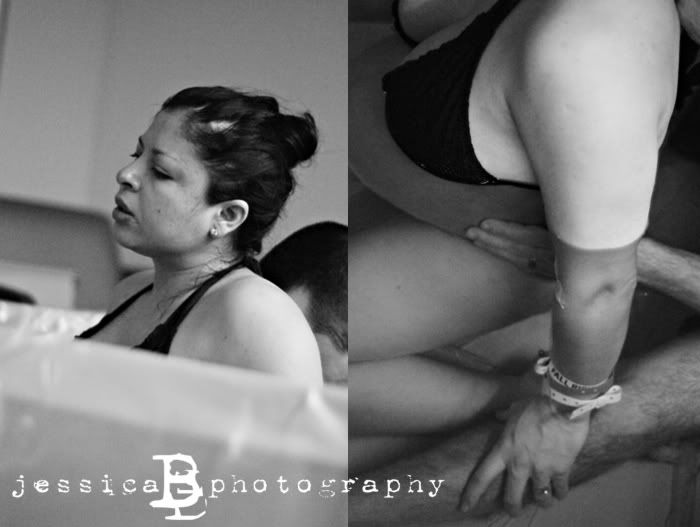 Again, I love the teamwork!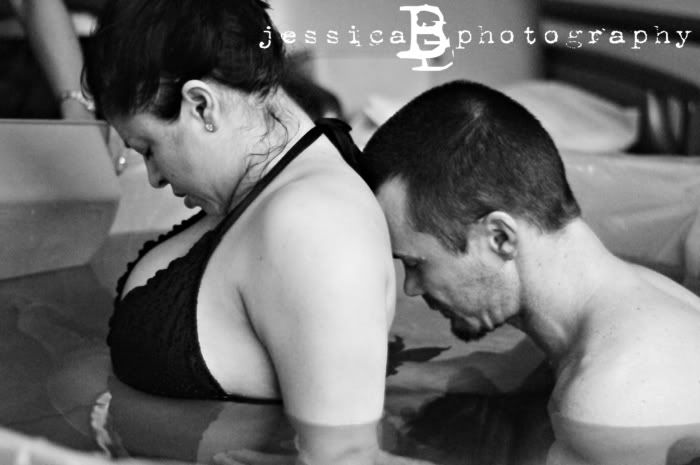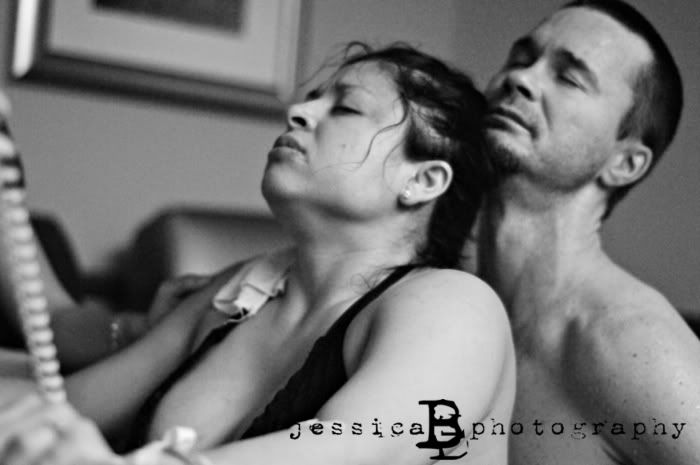 12:01 am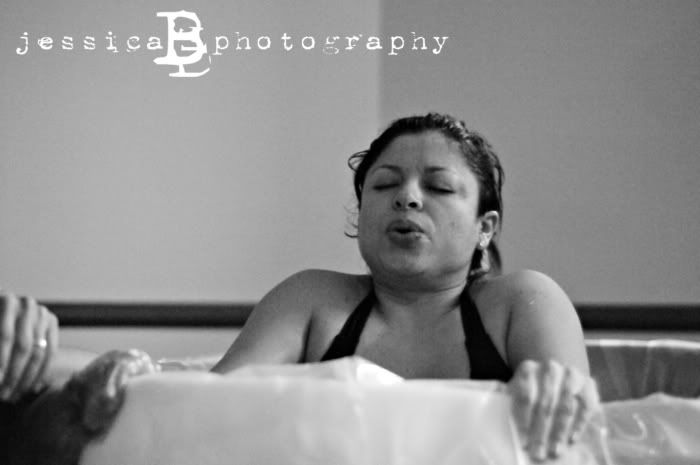 After a bit of tension and excitement caused by a non-waterproof doppler, Laura was out of the tub and onto the hospital bed. And it's go time! Here's the support team cheering her on!
And here's the bundle of joy! Laura specifically asked for a shot of when her baby first opens his eyes. And the first person he sees is Dad!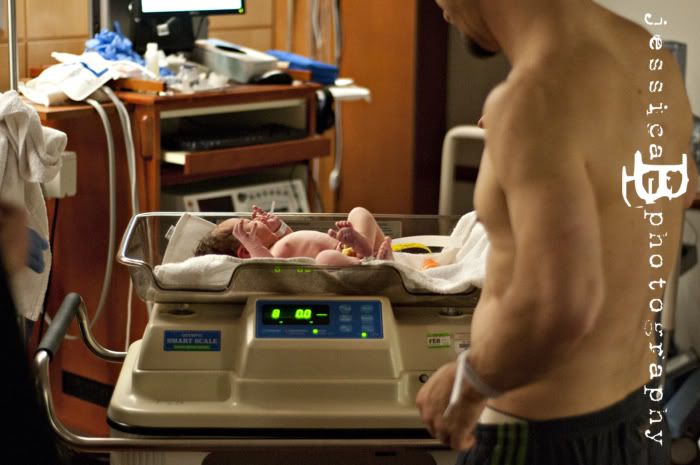 You wouldn't know it by looking at this image, but this boy has got some lungs!!!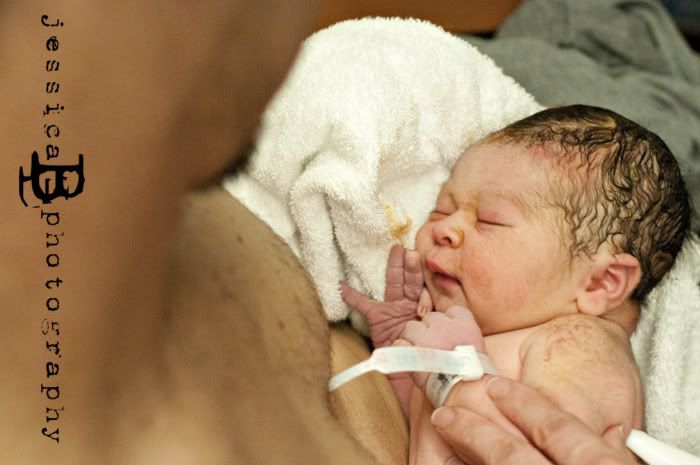 Congratulations Laura & Andy!!!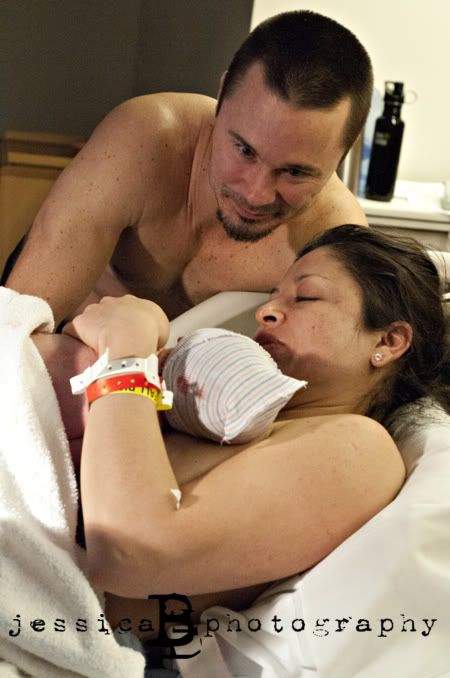 Summerlin Hospital