Would you believe Miss Amelia was not too happy about getting her portrait made? Not until we found a girl-colored car – or truck! We didn't see any pink cars, and it was quite a relief to finally come up to this purple truck!!
The owner of the purple truck was so sweet, she didn't even mind that Amelia got a little cozy with the truck! Whenever I take my kids to a car show, we have plenty of "Don't touch the cars" conversations, and I knew that this might be an issue with doing these portrait sessions. Thank you for your kindness!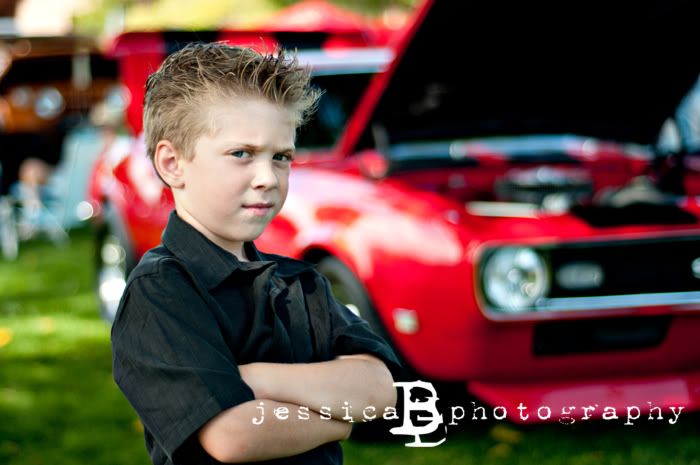 This was a little bit different of a shoot for me, but it was very fun to try something new. And plus, I had darling kids to work with!! Thanks!