Since spring I've been wanting to do a shoot at the Carousel, so when Victoria emailed me and said "How about at the Carousel, and I'll bring balloons" I said YES! Adrian just turned one and the setting was just perfect. The balloons have a bit of an Up! feeling to them and and a bit of a "watch me grow" feeling as well. I love Adrian's look of wonder as he rides the Carousel and the paradox of how big he is, yet how small he still is – again the feeling of "watch me grow".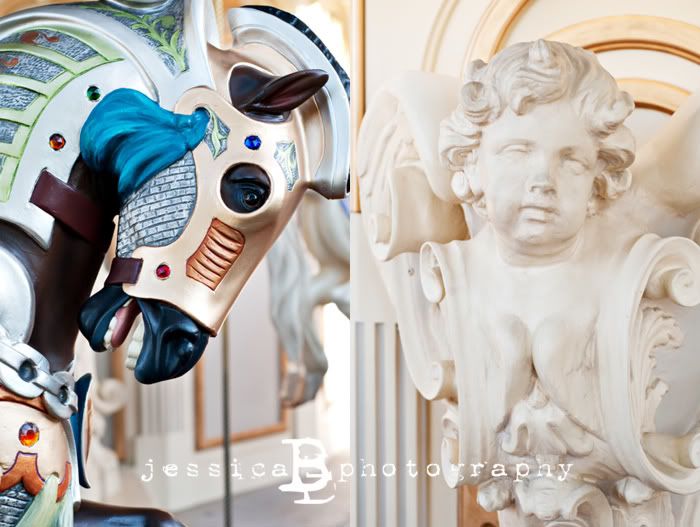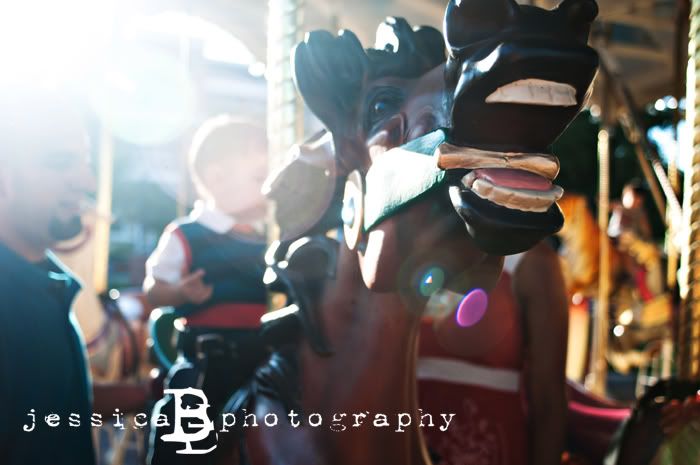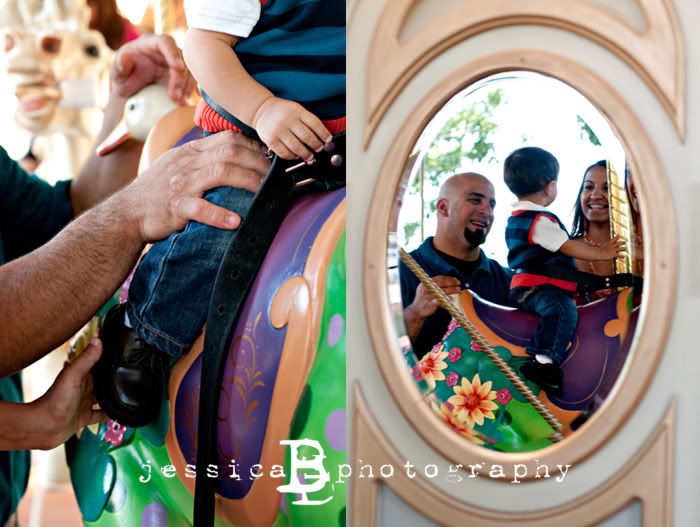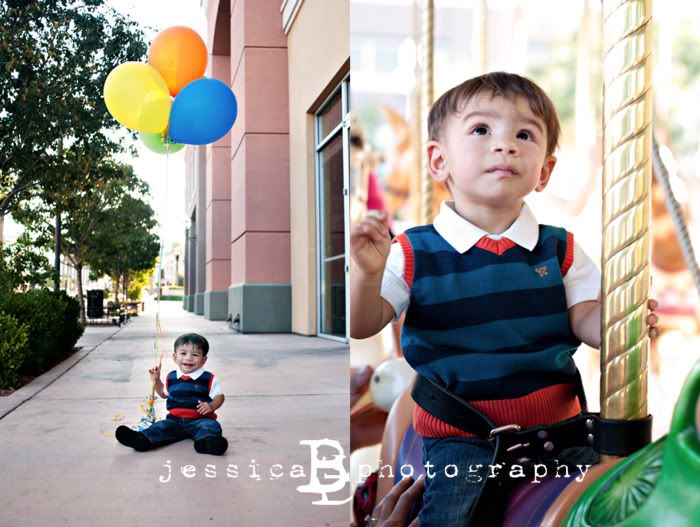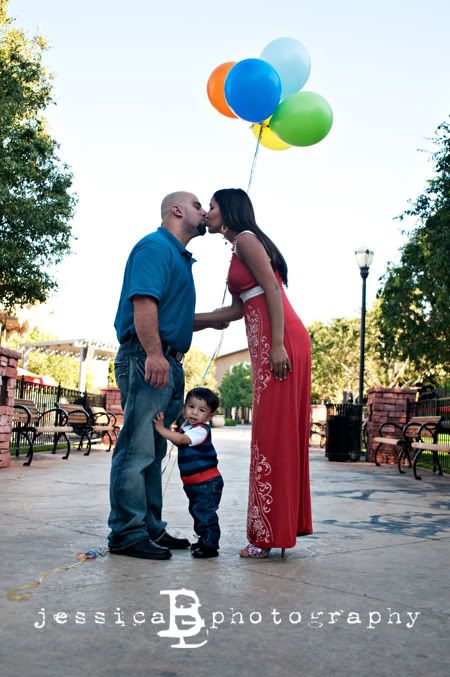 Also, a word on wardrobe. People often ask what to wear. I answer "something that you like, that fits you good, and coordinate with each other (if it is a family or couple shot)." We've come a long way from the '90s where everyone wore matching shirts. I think a lot of people are afraid of being "matchy-matchy" and "twinners" that they run in the opposite direction and end up completely not coordintating at all. I'd like you to notice Victoria's choice of wardrobe. The orange on Adrian's sweater vest matches her dress, and the lighter blue stripes match Manny's shirt. Because everything else is solid blocks of color, the design on Victoria's dress is a welcome sight – it's very pretty! – and not distracting at all. Her accessories – her necklace & earrings – are just the right touch. And the balloons (although not exactly the same orange) also coordinate well. Well done, Victoria!! So, to everyone reading this, you don't have be twins, but it is very lovely to coordinate! 🙂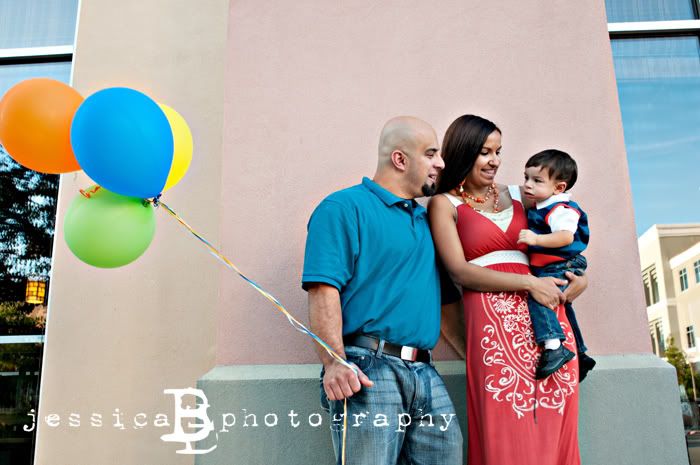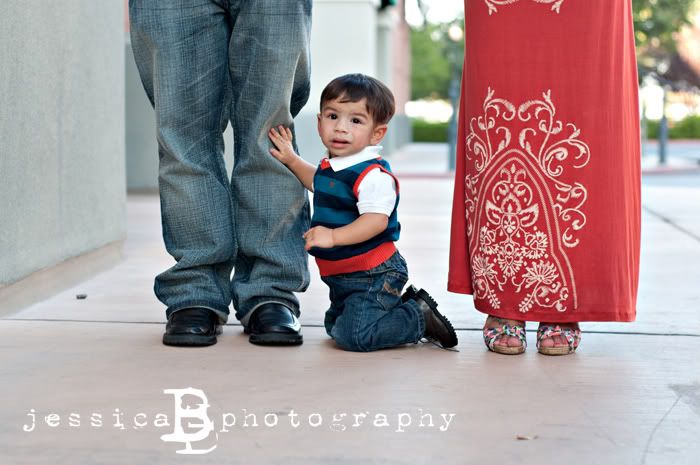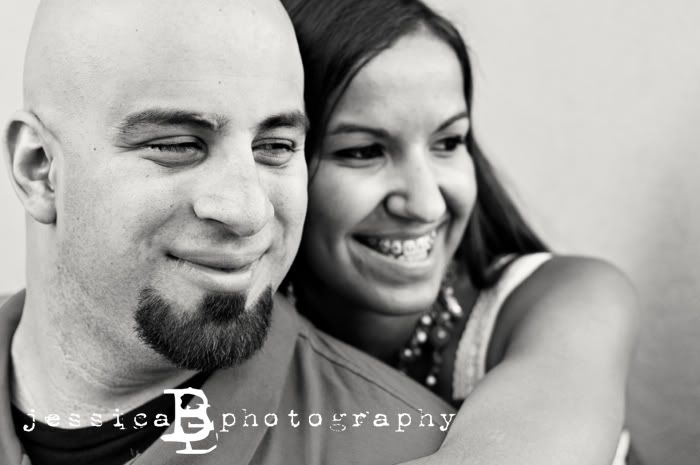 And don't forget to submit your entry for the Giveaway!!