Four years ago today, I photographed my first birth. Happy Birthday, Riley!! About two years before that, I read a book that forever changed my life. Lol, that sounds so ominous. I'm sure I would've turned out just fine if I hadn't read it, but Ina May's Guide to Childbirth honestly did change my life. I was a little bit of a birth junkie before I read it, and I had already given birth at home twice, but reading Ina May's book made me realize that we as women should appreciate, enjoy and embrace the birth process! And, that women should know their options and be able to choose what is best for them personally. Reading this book was the beginning of an interesting journey for me.
I recently received a much anticipated envelope in the mail. My Doula Certificate!! At the first few births I went to, I found myself alone in the hospital with a husband & wife pregnant with their first baby who didn't really know much about giving birth or the procedures, etc. I wanted to be able give advice if asked, and kind of felt like I needed "credentials" instead of just being a someone who has birthed at home and been to a lot of births.  So I signed up for a doula certification course. If at this point, you are thinking, what in the world is a doula?? That's ok! A doula is a labor support person whose only concern is to give emotional and physical support to the laboring woman. Some women truly need support and a lot of it. Others do just fine on their own and most others are somewhere in the middle. We're all different and that's ok. I can now say I am a birth photographer and also a certified birth doula!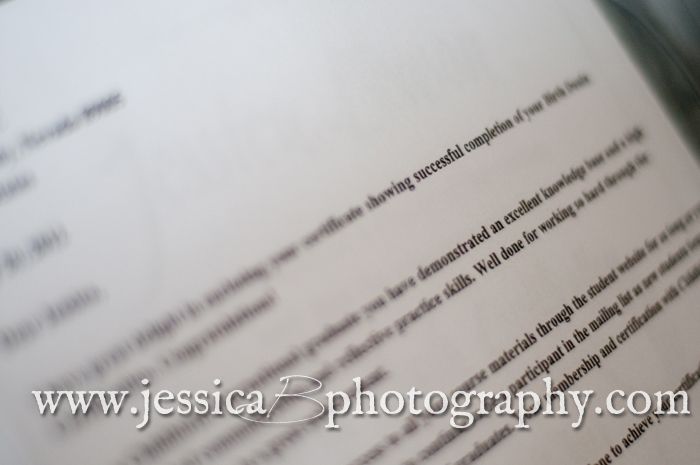 I really had to laugh when I saw this….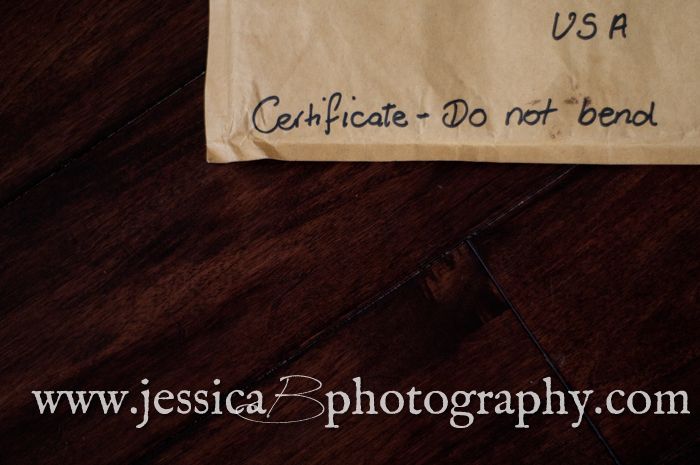 …because this is what it looked like in my mailbox!

In case you ever wondered about my skills/training, I thought it would be fun to share my "resume."
May 2000 – Graduated with an Associates Degree in Photography
Sept 2001 to May 2003 – Got a job at a portrait studio
Nov 2001 – Photographed my first wedding
May 2002 to Feb 2003 – Second shooter for a wedding photographer
Fall 2002 – Yearbook photos for a prominent LV studio
Freelanced and shoot nearly everything under the sun, until one day I realize I haven't ever shot a birth.
Oct 2008 – Photographed my first birth.
To date, I've photographed 25 births, plus attended 2 more without my camera strictly as the doula. Thirteen have be homebirths, Fourteen have been hospital births. I've photographed unassisted homebirths, home waterbirths, homebirths that transferred to the hospital, unplugged hospital birth, very medically managed hospital births, and a cesarean birth. I photographed twins, a breech birth, and VBAC births. I've seen long cords, short cords, cords around the neck, a single vessel cord, and a true knot. I've seen poo, pee, vomit, amniotic fluid, and blood. I've held newborn babies and I've held placentas. I've seen mamas in their strength and in their weakness. I've seen tears of pain, of frustration, and tears of joy and elation. I've seen husbands stroke their wife's hair or carress her back. I heard them whipser sweet words of love and I've heard them pray for comfort and safety. I've heard numerous mothers say "I did it!!" and each for a different reason. I've seen the look of amazement on a new parent's face. I've seen babies lovingly welcomed into their families.
Photographing births is definitely not the easiest job in the world – strange long hours, physically and emotionally exhausting, leaving your family at the drop of a hat – but I do enjoy it very much. Thank you for allowing me to be a part of such a special experience!