Sheila's birth experience was lightning fast – it was practically over before it even started! She arrived at the hospital for a scheduled induction, but Baby was giving everyone quite a scare, so away to the OR they went! I got there as fast as I could, but was not permitted to enter the OR.
3:21pm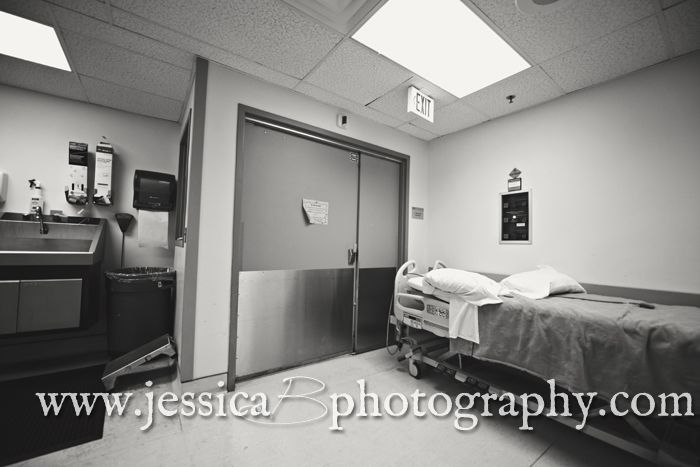 I did, however, have the privilege of waiting outside the OR and hearing those first sweet newborn baby cries! Anushka is born at 3:24pm.  Anushka, very appropriately, means "lightning."
3:47pm

4:28pm Santosh shows Sheila the photos he took on his phone while they wait for Anushka to come back from her short visit to the nursery.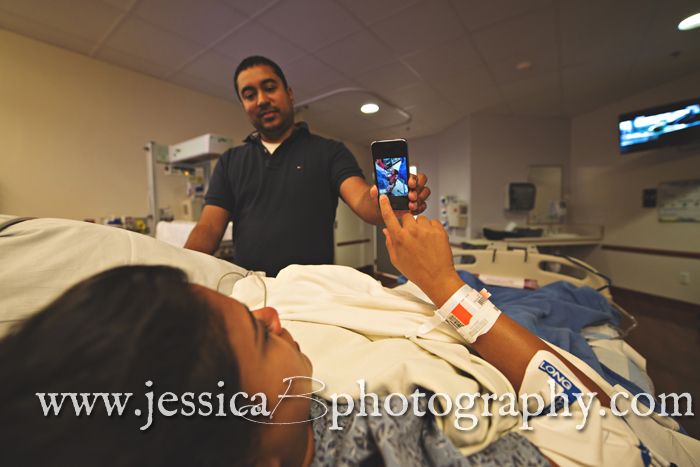 5:08pm Isn't Sheila just gorgeous?? This is her first time holding Anushka.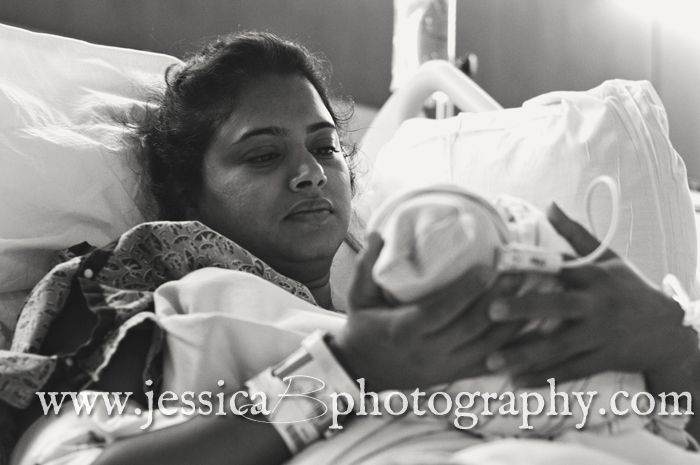 5:15pm First Bath by Daddy!  At 4 lbs 7 oz, she's a tiny little thing!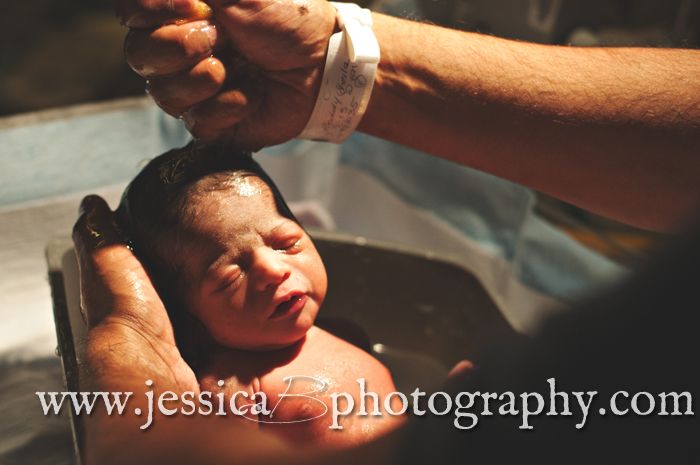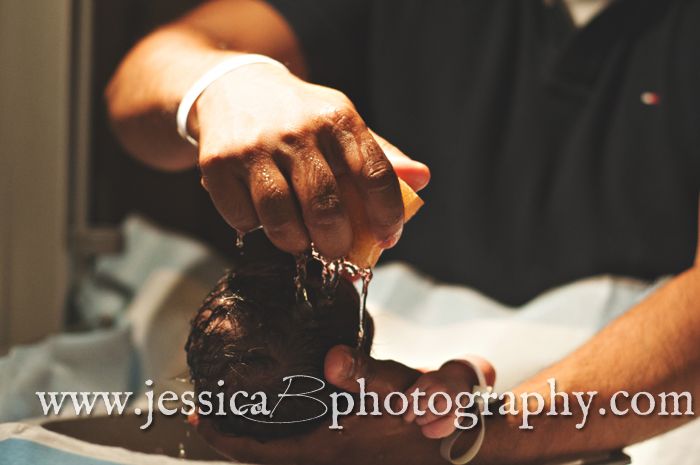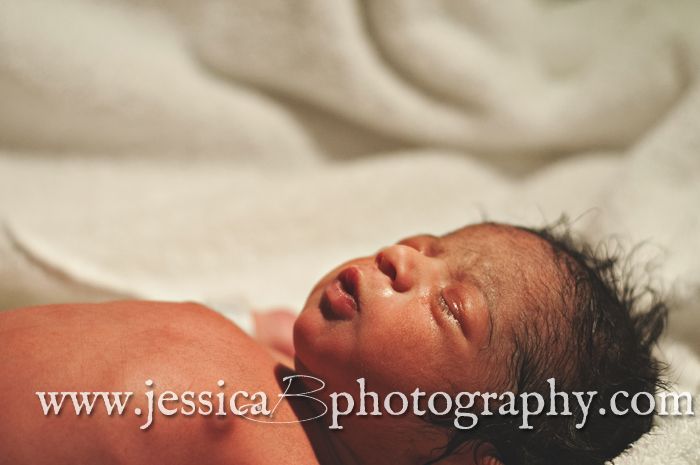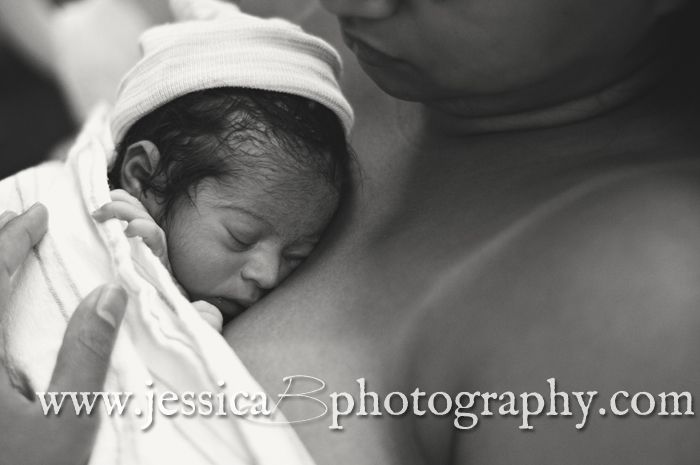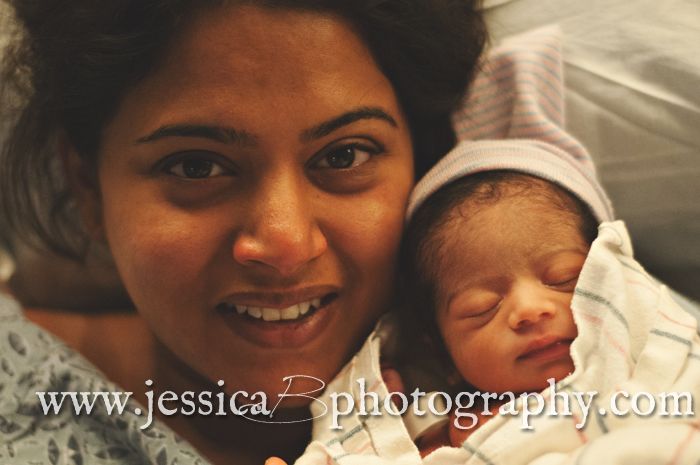 7:17pm Big Sister arrived and was so excited to meet her new little sister. She brought gifts for Anushka and Anushka had gifts for her.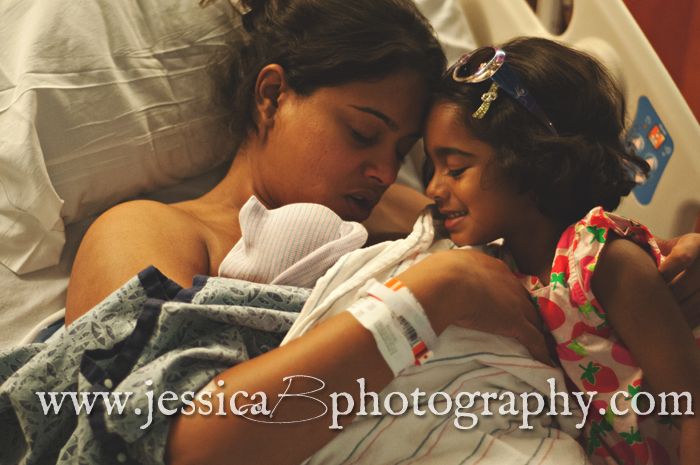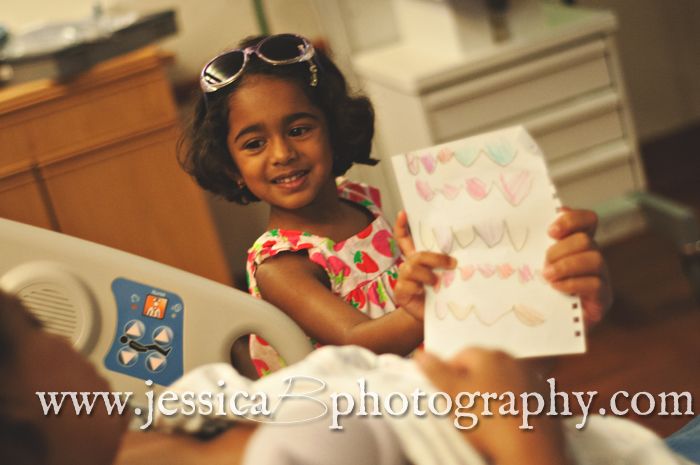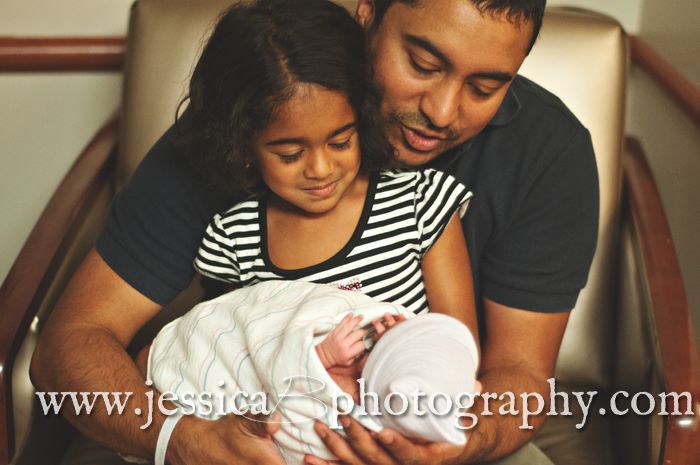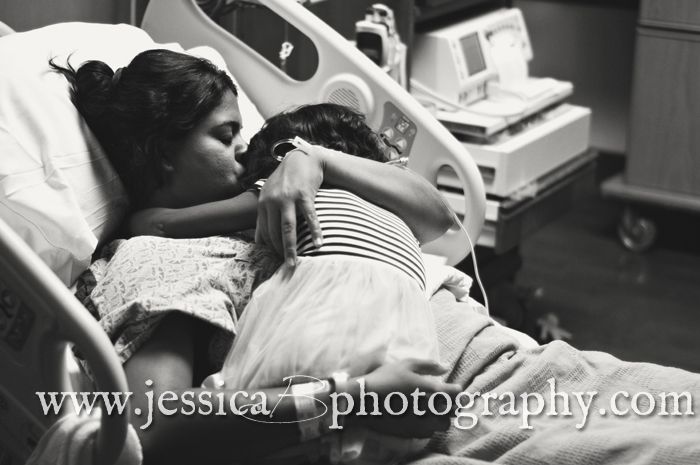 Congratulations Sheila & Santosh!