This is an incredibly BEAUTIFUL wedding. Bayden's mom is an amazing, amazing decorator and every party she throws is fantastic. Besides the physical things that make this wedding beautiful – the decor, the flowers, the dresses, the music – which I will point out in this post and the next, there were so, so many things that made this wedding beautiful (and FUN!) on a personal and emotional level. They really do feel so personal, but at the same time…I need to share them with you.

Bayden's hair and makeup was done by MaryRC, who is also a good friend of the family and has known Bayden since she was little.

Bayden's mom and her sister-in-law help her get dressed. Her sister-in-law is also her Maid of Honor!

THIS. This thoughtful moment. Bayden is the only daughter and is right in the middle of four brothers (who you will see later). I don't know the thoughts of Bayden's mom in this moment, but I can imagine. Yes, there were some sweet tears and hugs right after this photo was taken.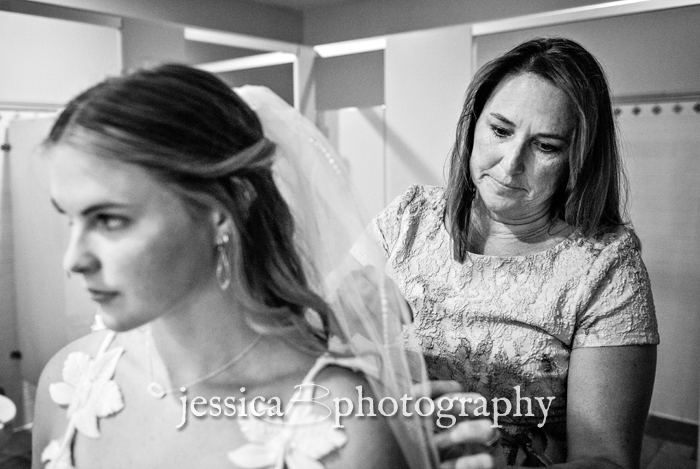 The bridal party danced their way down the aisle! So fun!!!

Bayden's nephew is the little Ring Bearer.

And THIS moment. Bayden's dad preparing to walk his only daughter down the aisle. I actually really love that you can't see Bayden and that we can focus on just Andy for a minute. Again, I don't know his thoughts during this moment, but I can imagine.

The officiant is a good friend of Bayden's family. Before the exchanging of vows, he shared some thoughts that really were exquisite. He talked about how marriage and life is like a bike ride (he and Bayden's dad often ride bikes together lol!) and how there are uphills and downhills and rocky places and smooth places, sometimes we have to pedal harder than others and sometimes we can coast a little. I'm not doing his words justice here, because it really was a beautiful sermon.


Do you see what I focused on here? I debated about even keeping this photo because I felt like it was a little too busy…the subject/focus wasn't clear enough…but I just love it. I can't get rid of it. Tell me if you see it.

The Best Man pretending he can't find the ring hahaha.
When giving the audience the opportunity to "speak now or forever hold their peace," Bayden turned and gave the crowd this look lol! Love it!

Kiss the Bride!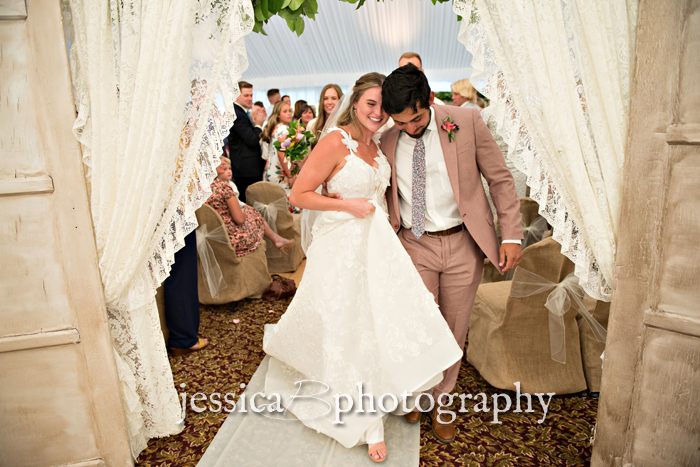 Bridal Party Group Hug!!! This was such a fun group.

Bayden was the flower girl at her aunt's wedding and now her daughters, Bayden's cousins, are flower girls at Bayden's wedding.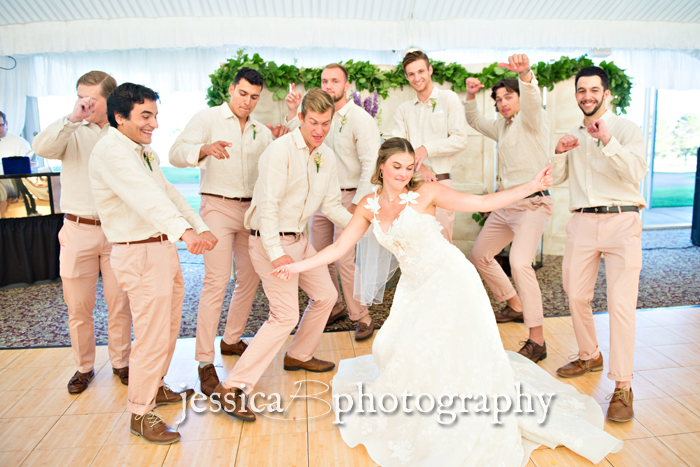 These two…. In every session I have done for this family, we end up with a photo like this. I love these two and I love the great mother-daughter relationship they have with each other.

And we'll end the post with the four brothers. The four brothers that like to tease. That like to be silly. That like to have fun. That also love their sister.

Part 2 coming soon!