That "THE" in the title is no typo. This was seriously one of THE best weddings I've been to. Right from the beginning, from the first time I met Stephanie I was very impressed by her friendliness, her honesty, her warmth and her love for life. After chatting for about an hour, and then numerous emails back and forth, I was very excited to be a part of this wedding. I just loved the feeling I got when I would talk to Stephanie, listening to her describe how she & Tallas met, her love for him, their plans for the wedding, their life together afterwards, and her outlook on life in general. I knew Tallas had to be someone pretty incredible and he fit my expectations perfectly!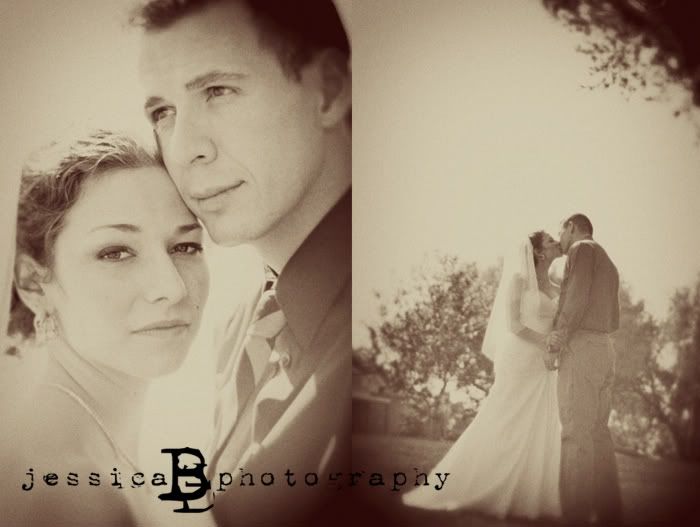 It was an exceptionally hot Saturday in October. So hot the groomsmen took a break and ran to 7-11 for Slurpees! Lucky for them (and Tallas) the wedding attire was NOT tuxes or suits! I always feel so bad for grooms sweating away in their suit coats. And a word about the bouquets – Stephanie wanted a "wildflower" look. Aren't the bouquets beautiful? I think there are even some thistles in there!!
The wedding ceremony was at the Boulder City Library Ampitheater and the reception held at the Henderson City Convention Center.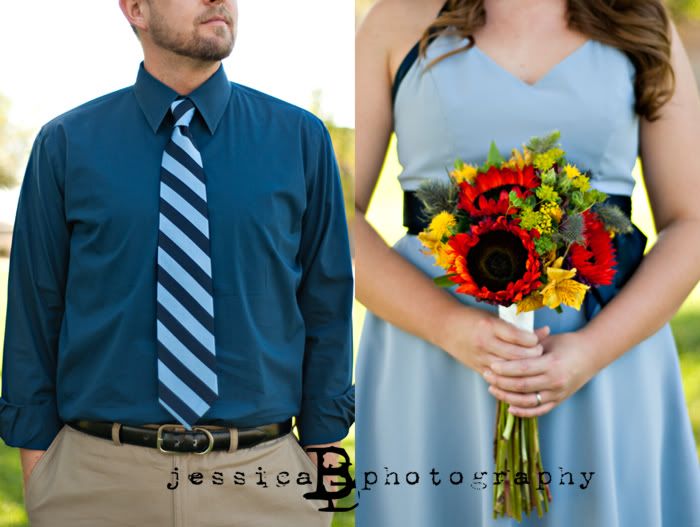 My ever-favorite pose.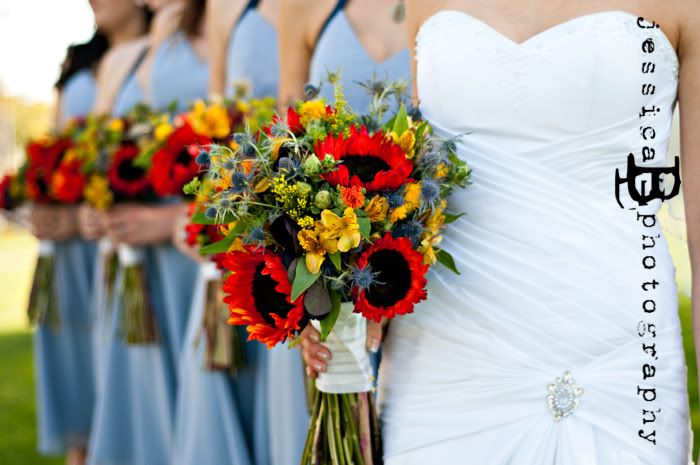 The little Ringbearer did not want to be in our "bridal party" pic, so his dad was helping us out. I didn't even realize he was behind the groom – I couldn't see him – until after we were done with the shot!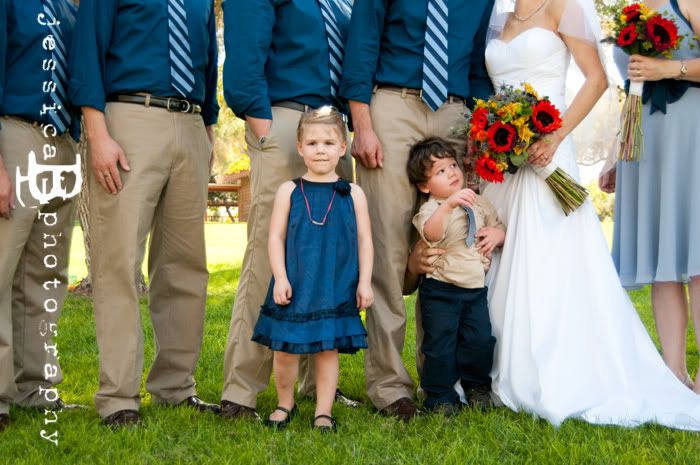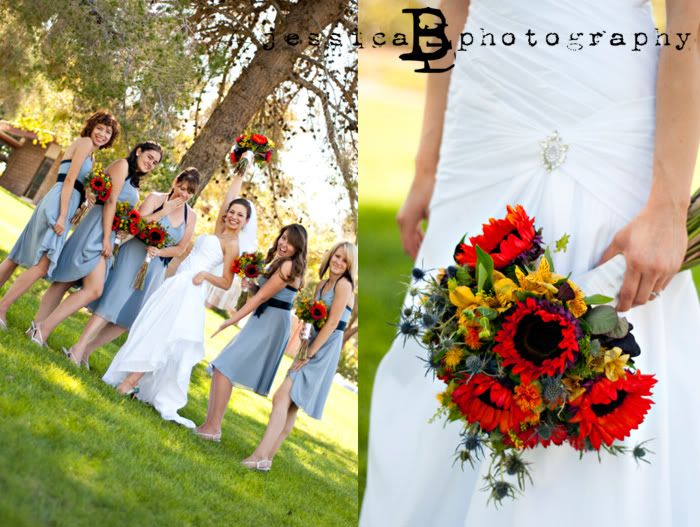 I loooove this shot during the ceremony! Just gorgeous!!!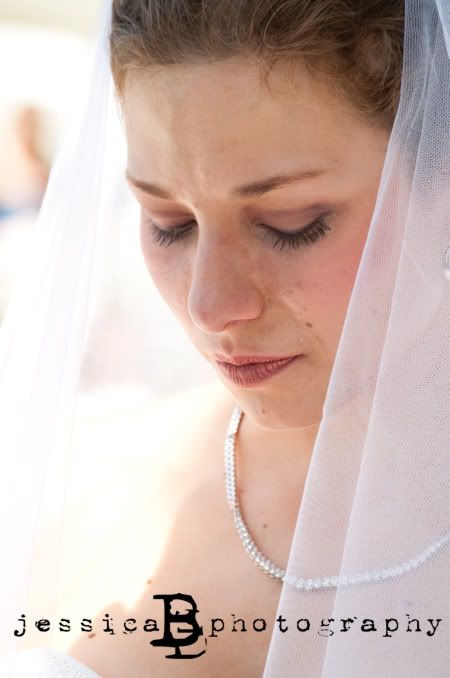 And I so LOVE these!!
Stephanie is so creative. This is her guest book: a piece of plywood with a beautiful tree draw on it, complete with T+S carved into the trunk! I believe an aunt drew it for her. The guests inked their thumb or finger and left a print on the tree branch in orange, green or brown as the leaves of the trees (and signed by their print). Then Stephanie & Tallas inked their thumbs in blue to make two blue lovebirds sitting in the tree!!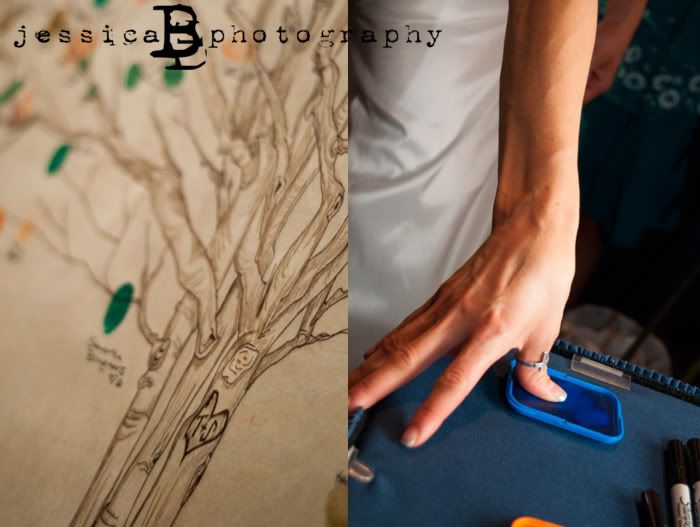 More personalized wedding details! The cake-topper bride & groom look just like the real Bride & Groom! Isn't it so fantastic?! And the cake is cheesecake – YUM!
Speaking of food, Metro Pizza catered the reception! Who wouldn't want to go to a wedding where pizza was being served? And to drink, there was a keg of freshly made Root Beer!
They just ooze happiness!
Seriously, this was a super super fun wedding. I loved every bit of it!