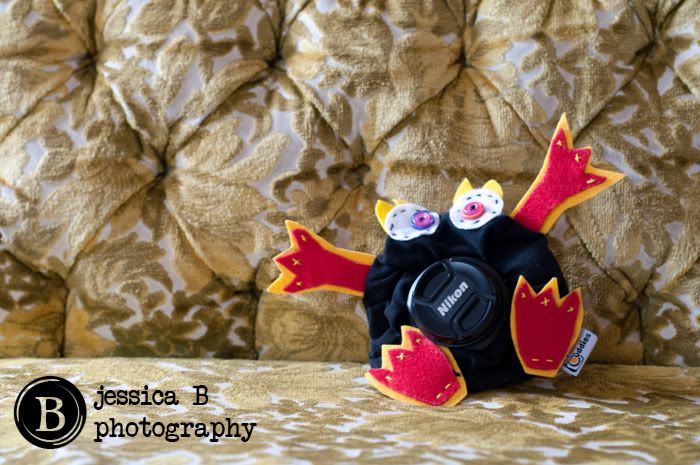 "What is a Shutter Buddy" you say? It's a fantastic hand-made stretchy guy that fits on the lens of your camera. Or it could be a girl too, there's Claire Caterpillar, she's darling. Or Oscar Octopus, or Alien Adam. I got Randy the Raptor. I'm a fan of his outstretched arms, like "Come give me a big hug!"…or is that "I'm gonna get you!!!"…. Hmmm…. Anyways, I love the bright colors, the button eyes, and the hand-stitch-ed-ness. And – wait for it – there's a hidden squeaker inside! If that's not an attention-getter, then I don't know what is.
So I frequently run into a problem when I'm shooting portraits of a certain age group – the 18 months to about 3 years old kids. They don't want to pay attention, they just want to run & play, or worse, they are scared of the big black thing I keep hiding behind. Such as this kiddo here.
I've brought squeaky toys and rattle balls to portrait sessions, but I really need three hands to do that. I'd seen other photographers with things around their lenses before and thought it was a good idea but never got one for myself (until now!). If you are a mom of a toddler or a children's photographer and desire a little more cooperation out of your photographees, a Shutter Buddy is calling your name. I think it will even work wonders with adults, because I've even had adults who didn't know where to look.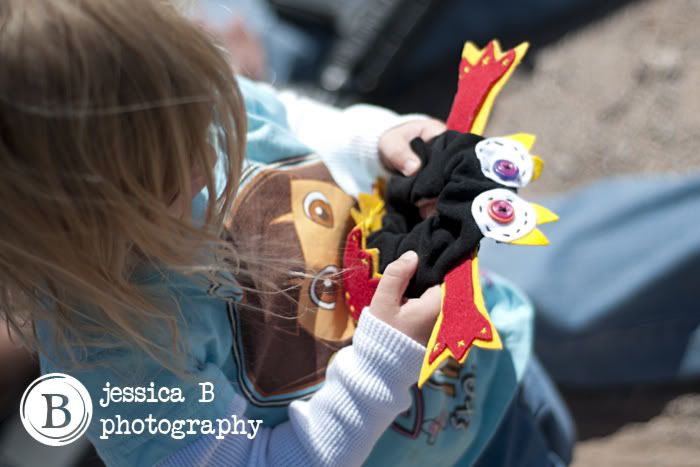 The verdict: Even if they at first didn't like the camera, the kids were interested in Mr. Randy the Raptor. One of my lenses would even spin Mr. Randy as I focused and that was great fun!! The moms loved Mr. Randy as well. Now, a big cheesy smile is not always necessary for me, but I really like that my Shutter Buddy is able to hold their attention even if they aren't smiling.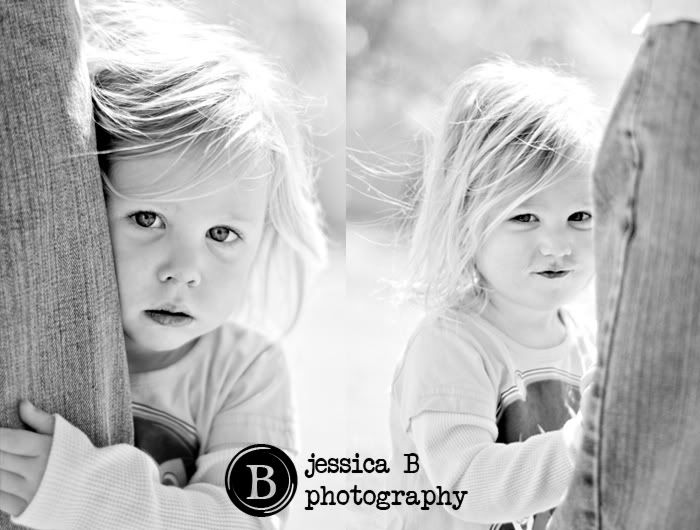 But I do like this guy's expression and excitement (even if he is a bit out of focus). This is the Shutter Buddy at work! 🙂
Click here for the Shutter Buddies Shop.