I'm going to be really honest… this blogpost might be biased….. Margie Dacko is my own midwife, and yes, of course, I am going to talk about how wonderful she is. And you might end up feeling the same way I do about her anyway…. 😉
Margie attended her first birth in 1979.  This was one of the first things that impressed me about her – her vast experience.  The number of years alone is impressive.  She's been catching babies since before I was born!!!  There aren't that many midwives left in Vegas that can say that!  Having attended births for so long has led her to the really cool experience of delivering second-generation clients.  The babies she helped into the world back into the '80's-'90's are now becoming mothers themselves!
Margie has attended over 2200 births, including twins, breech, VBAC, you name it, Margie has probably seen it and probably has a story she could tell you about it.  Not much surprises her.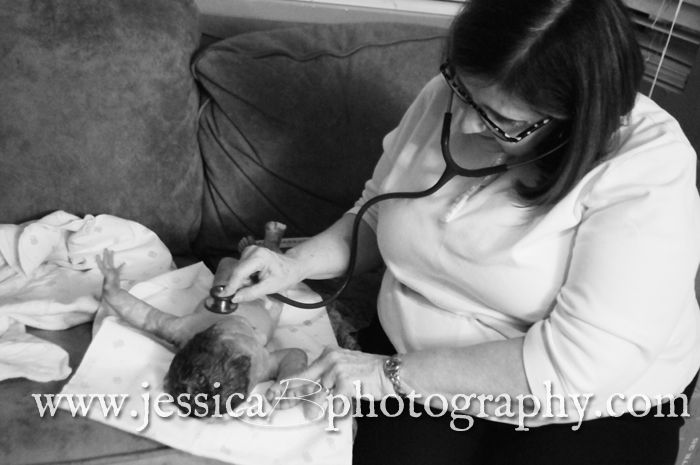 Margie says, "Pregnancy, childbirth and breast feeding are normal and natural functions of a woman's body, mind and emotions. The midwife's job is to assist the birthing couple in the journey through pregnancy, labor and birth by monitoring that natural process. Out of respect for the birthing process, interference is an unwise interruption of the body's normal function, a midwife carefully watches and guides the birthing process, assisting the family to give birth in the way that is of their choosing, thereby respecting the sacredness of the family and its rites of passage."  (This is quoted from her incredibly informative website, where you can also find an extensive sample questionaire you could use to interview your prospective midwives.) Another thing I love about Margie is that she doesn't mind "watching and waiting."  Too many people these days are in such a hurry to do anything, having a baby included, that they don't realize that sometimes the best option is to watch and wait and things will work out just fine.
Margie told me her favorite thing about attending births is "seeing a woman become a mother…I love seeing her realize how strong, capable and powerful she is! It makes my heart sing when I see that transformation!"
And here is Margie doing just that – sitting back and watching as a new mom and dad cherish their new baby and reflect on the quick journey it took to get her into their arms.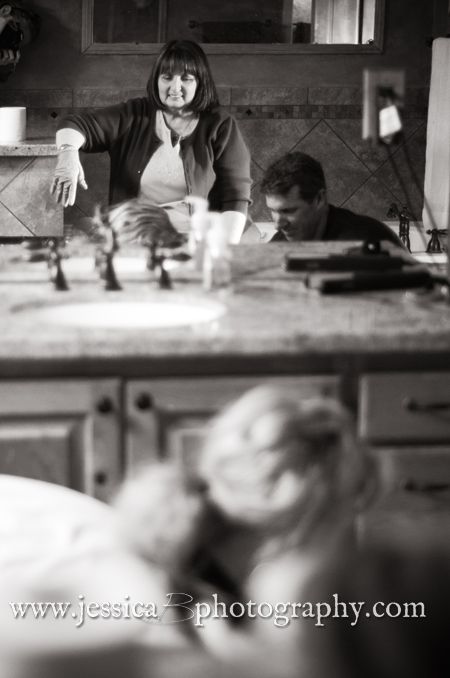 Margie Dacko is a certified midwife serving the Las Vegas Valley and surrounding areas. She is also President of the Nevada Midwives Association. You can see births with Margie by clicking here.
Thank you Margie, for the great service you provide to the women & families of the Las Vegas area.  You are irreplaceable!