There's nothing quite like the first time you are pregnant. You really don't know what labor & delivery will be like – even if you study as much as you can – and you really don't know what parenting will be like. The two of you are about to go somewhere you've never been before and that's a place called "The Three of Us." Obviously, you've been anticipating it for nine months, but in these last few moments of the pregnancy, it gets real – YOU are going to be a PARENT!! Just yesterday, my husband recounted his feelings after our first was born. I don't ever remember him telling me this before, but he says after the birth, he got in the shower and it was just like "Whoa!" overwhelming – the realization that his life just completely changed with the birth of our first baby.
11:42pm Shareece had been in early labor for most of the day and was now more than ready to be done with labor and be done with being pregnant. She was ready to meet her baby girl. I walked into the hospital room a few minutes before she started pushing.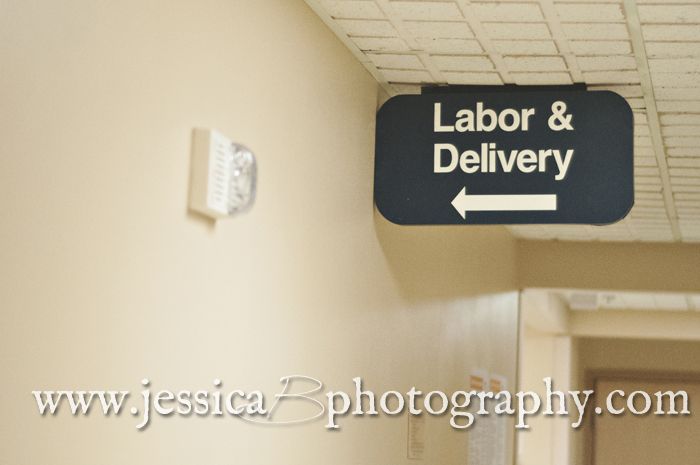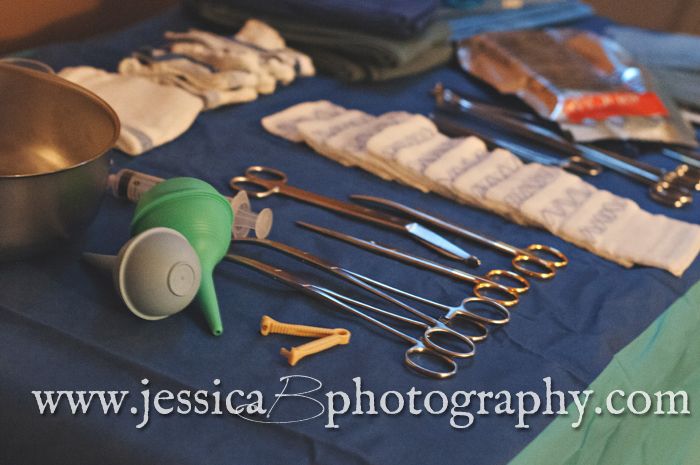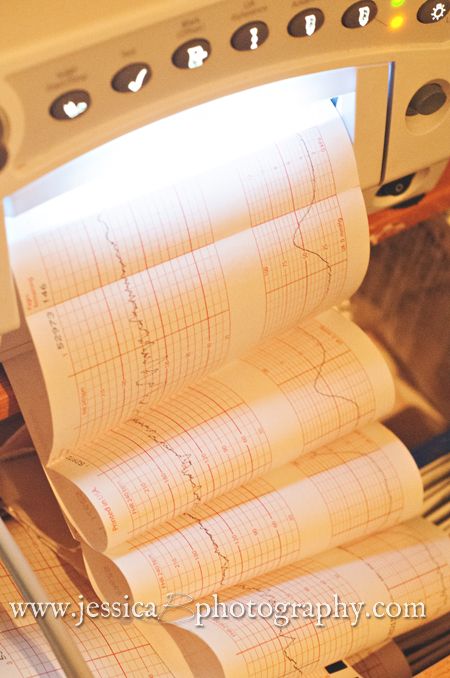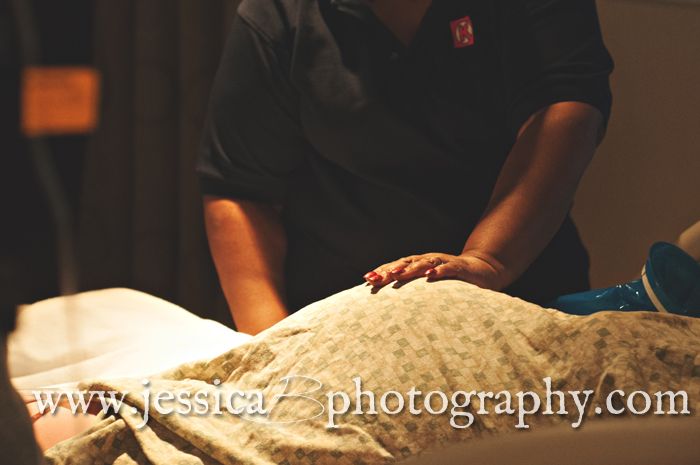 Shareece had her adoring husband by her side, a mother-in-law, aunts, and her father in the room, plus a whole host of friends and family in the waiting room! It's always good to see a wonderful group of labor support people!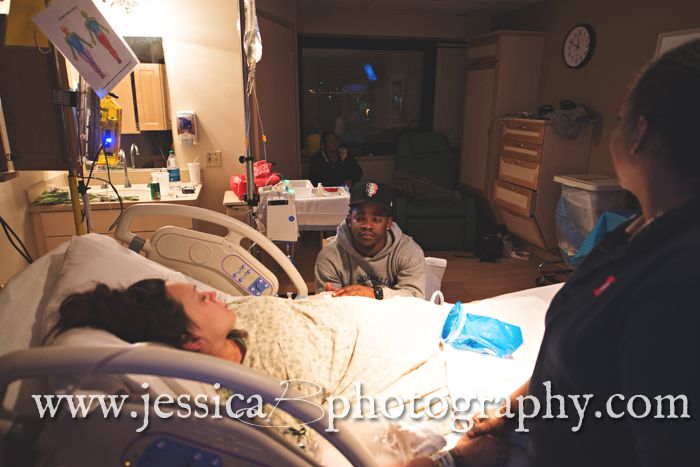 11:54pm It had been a long day. Can you feel it? Can you remember how it was when you were in labor? The fatigue and exhaustion of laboring for hours and on into the night, waiting and waiting for your baby to come? This is Shareece getting a few blissful moments of rest in between contractions.


Love, love, love the support! You know I love the daddies.


12:24am This is the cutest grandma ever! She rarely left Shareece's side and was so helpful. She was a solid rock for Shareece to "lean" on.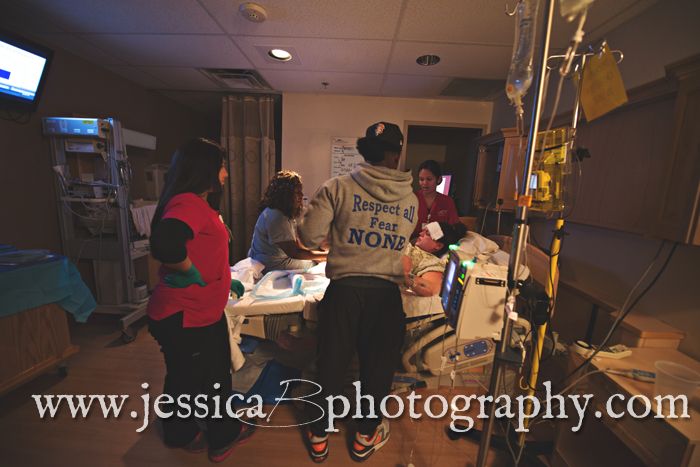 1:05am Baby Girl is born!!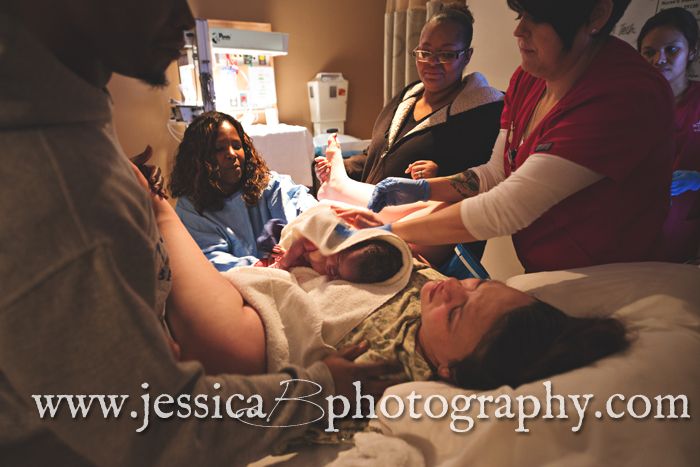 Love the sweet new daddy tears!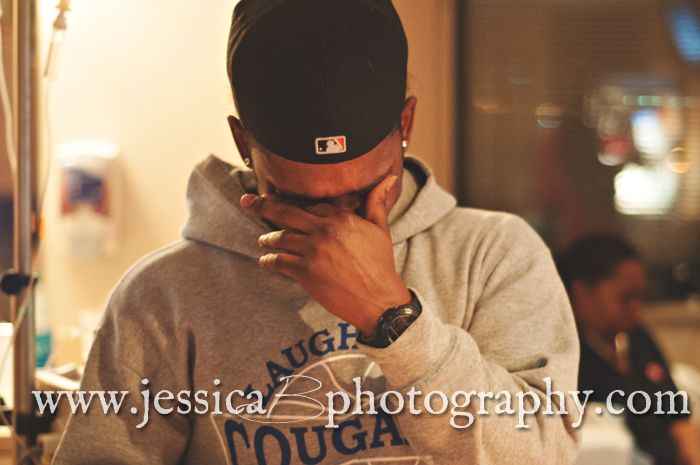 ….And new grandma tears! See, isn't she the best?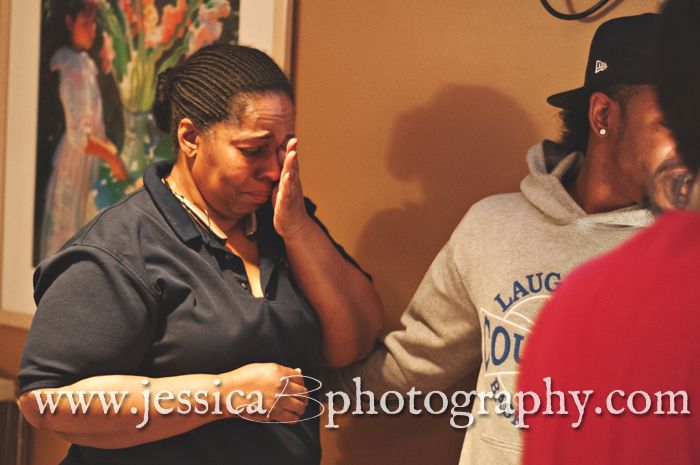 1:20am Getting weighed – 7 pounds 11 ounces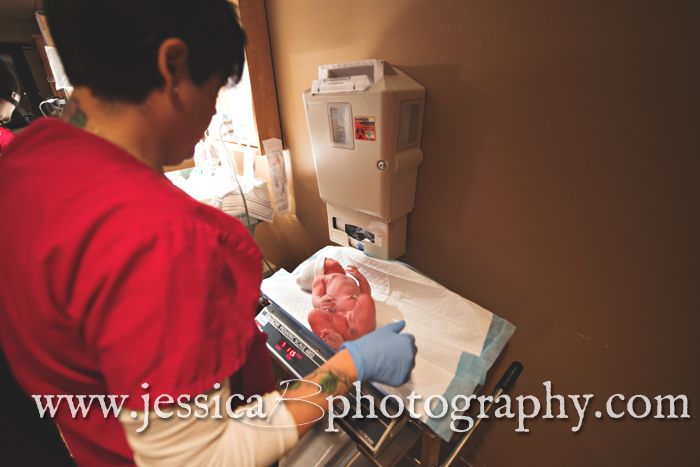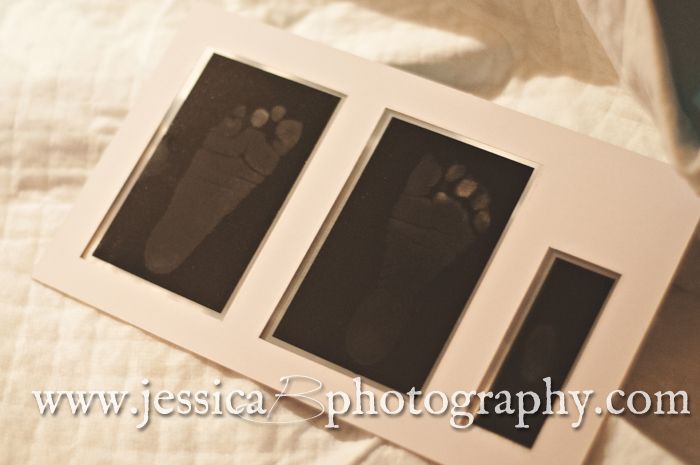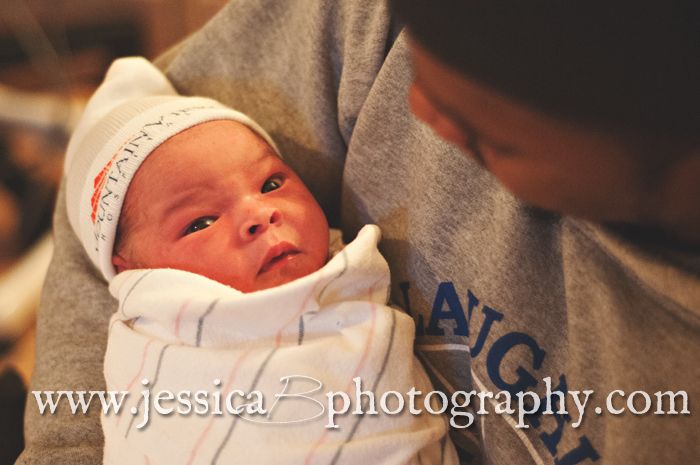 1:42am In a quiet moment, Shareece's dad put his hand on John's shoulders as they both look at the baby. Two important men in this little baby's life gaze in awe at her.


John said, "I don't ever want to leave the house again. I just want to stay home and snuggle you all day long."


Shareece was pretty worn out and took a much earned cat-nap while the nurses were attending to the baby.


Angela DeTie, CNM watches as the nurse examines the baby.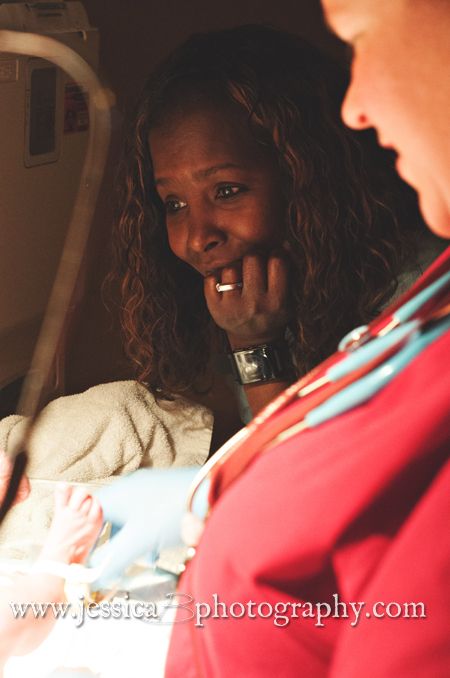 2:08am Look at the dimples!! Just like her mama!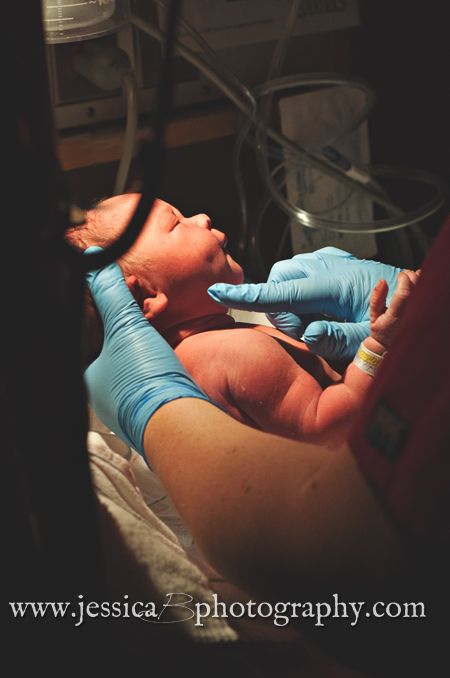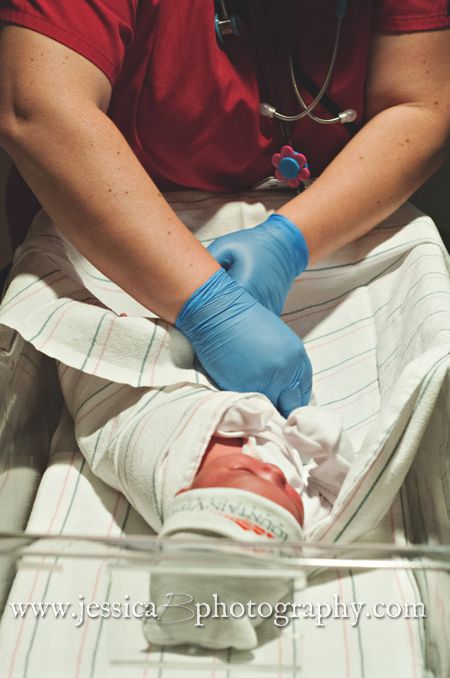 2:36am Getting some quiet time – after mama's catnap, after meeting family & friends who were in the waiting room, after getting weighed, measured, and having a bath – the birthing room gets quiet and the new family can just enjoy each other.


Congratulations Shareece & John!! Thank you for having me at your birth!