Day 3. We woke up to a fine misty rain. Our hotel was a stone's throw from the beach and so we enjoyed our breakfast with the seagulls and the surf. The weather was perfect our entire trip. Not too hot, not too cold.  Having grown up in the desert, I love the rain and overcast days, so the cloud coverage for the past three days was just lovely.
We ended up at a rather tourist-y spot by the pier and the amusement park, but hey, we were tourists so that's what we were supposed to do!! One thing that I really enjoyed about our trip was that we went in the off-season. Although it was warm enough that I felt like we were catching the very last days of summer, there were no summer tourists and, as you'll see on our drive, we were slightly early for leaf season and so there were not very many "leaf peepers" either. I think I actually felt less like a tourist because there were not so many others around. I could blend in a little bit… even though I was photographing everything…
Apparently the only pictures we got of the pier itself all had me in them lol.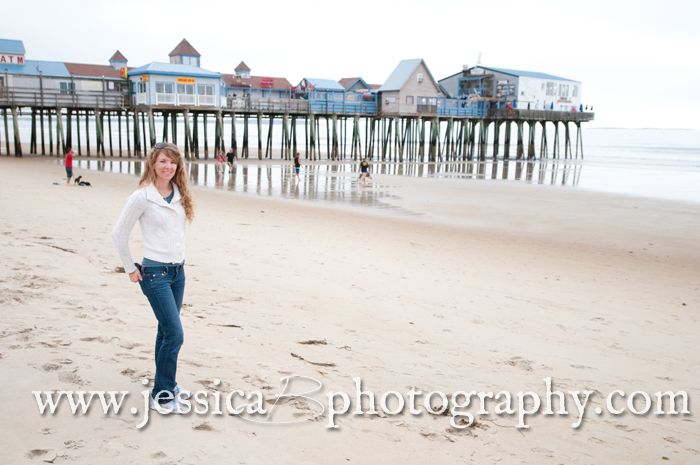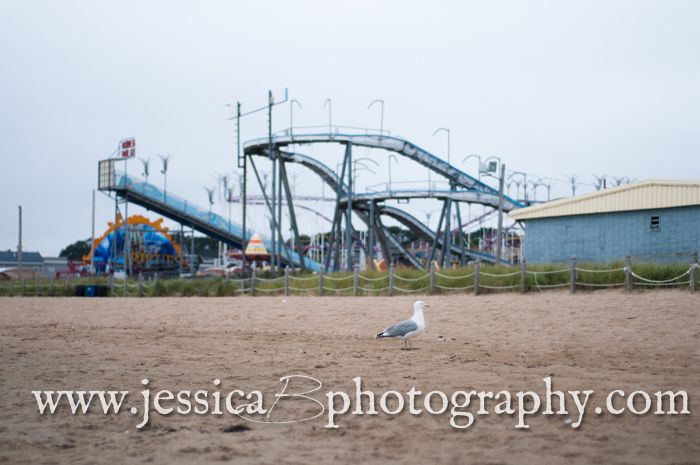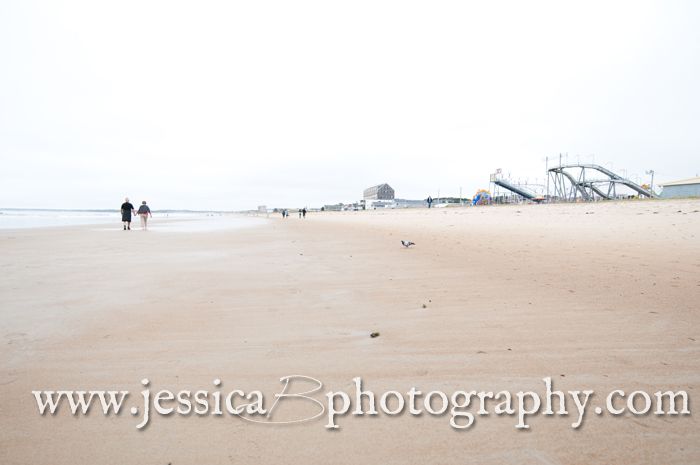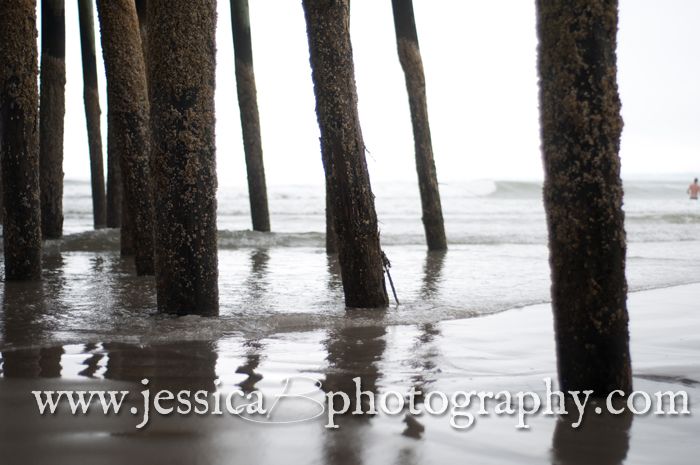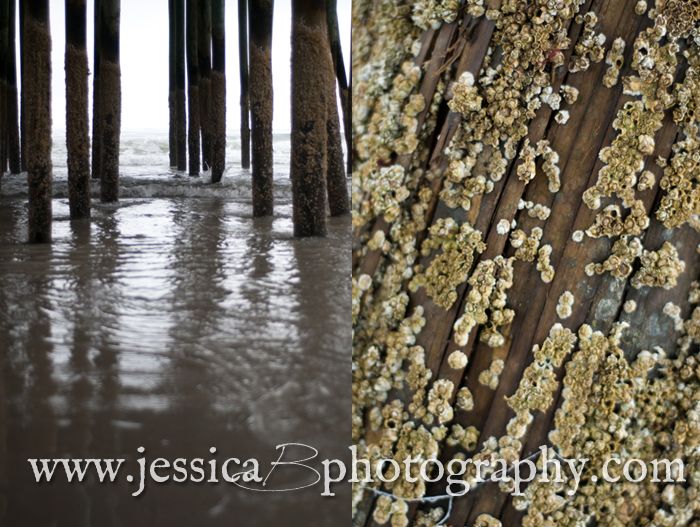 I really like the forlorn-ness of the boarded-up amusement park and motionless ride paired with the overcast gray sky.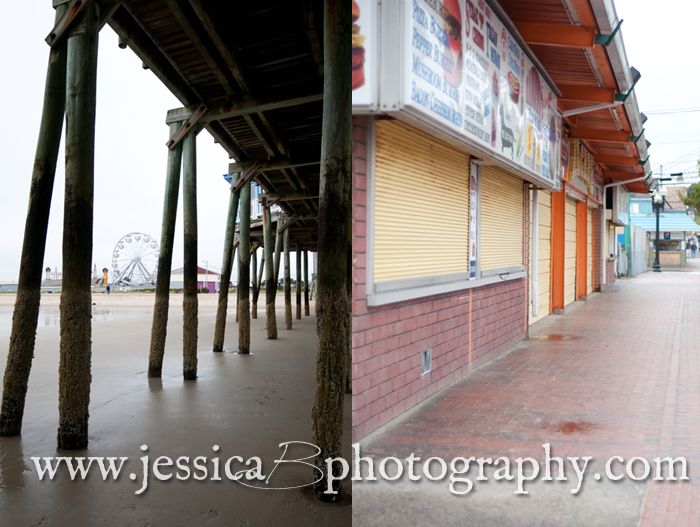 New Englanders are also very proud of their "fried dough", which most of us in the West know as a scone or fry bread. They also love another fried dough called Dunkin' Donuts. Seriously, there was a Dunkin' Donuts every time we turned the corner!
Since we were tourists, we had to do the tourist-y thing of visiting the chocolate moose at the Len Libby Chocolate store.  Who wouldn't want to see a life-size moose made out of 1,700 pounds of chocolate?
There must be a lot of moose in Maine.
Driving in New England.
Toll roads. Need I say more? At one point, in Boston, we exited the freeway, took a wrong turn and then again and again and ended up paying the toll three times at three different toll stations all at the same freeway interchange within about 8 minutes.
The GPS, oh the GPS.  90% of the time it was a life-saver.  The other 10% it gave us directions too late and we missed an exit or a turn.  Also, we decided the nice GPS voice should congratulate us when we follow directions correctly or make it to our destination without have to recalculate.  Even a "Well done!" would suffice.
Maine miles are so much longer than New Hampshire miles.  The GPS would tell us our Maine destination was in one mile, and ten minutes would pass and we still had not reached the end of that mile!!  Ok, slight exaggeration, but for real, the Maine miles went by so slowly and the New Hampshire miles zipped by.
One road sign I wish I would've gotten a picture of was a yellow diamond that read "Thickly Settled". I'm assuming it was talking about the vegetation & trees because the areas we saw those signs in were quite overgrown.
A round-about is called a "Rotary." We encountered a few of those.
Maybe a motorcyclist can educate me on the significance of grooved pavement.
I just love the houses here.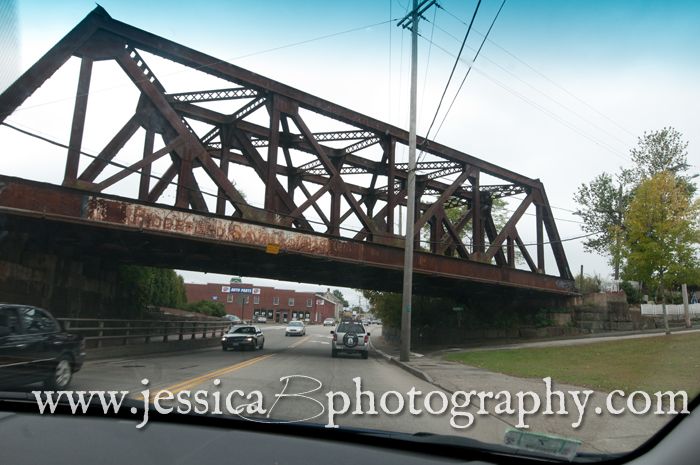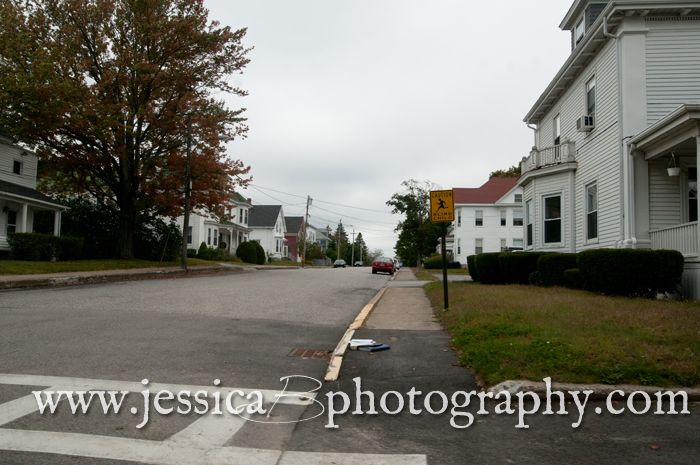 And there are so many old churches! A nice reminder of why the United States got started in the first place.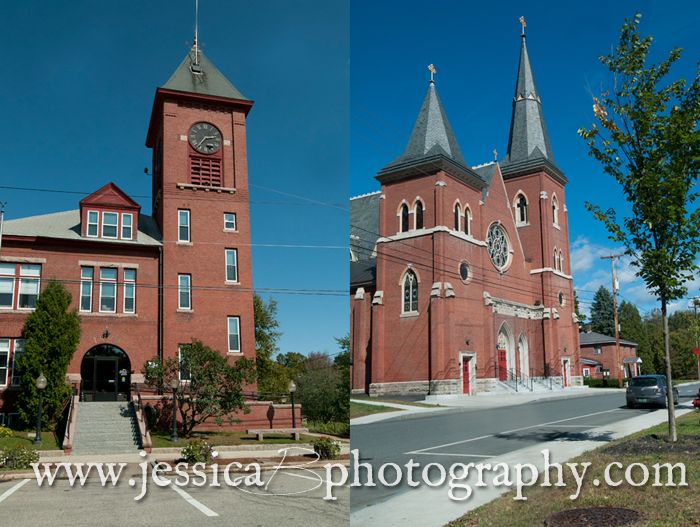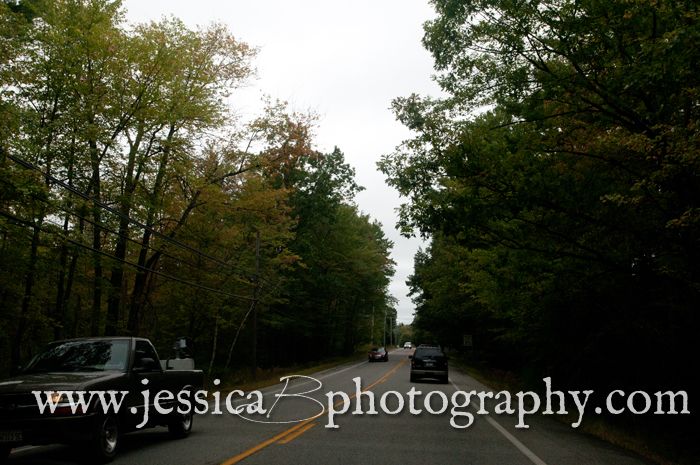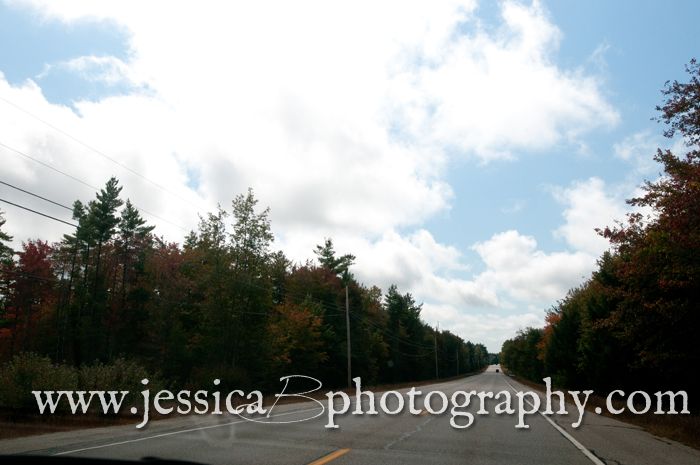 I was surprised to have NOT seen very many political signs! I thought this close to the election and with Romney being from Massachusetts that there would be more action, but I didn't see much at all (on either sign, but most of what I did see was for Romney).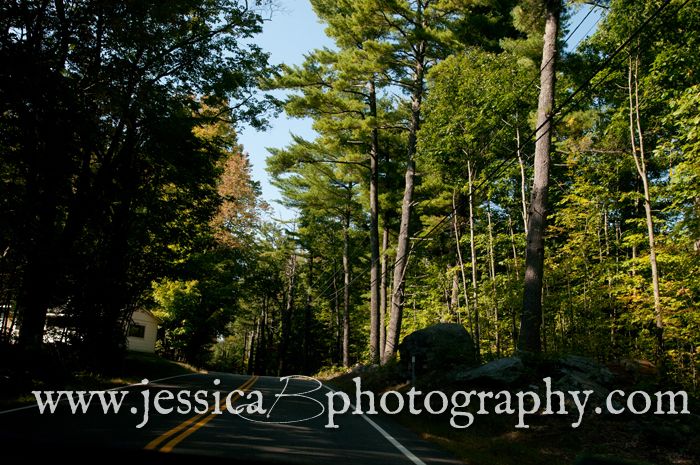 Our 3.5 hour drive took us from Maine, to Rochester, skirted Lake Winnipesaukee, crossing rivers, over hills, passing smaller lakes, through lovely little towns, and all through greens and yellows and reds of the trees.  (I was also a bit surprised at how many evergreen trees there were.  I don't know why I forgot there would be evergreen trees.)  The sun came out and warmed us up a bit. We munched our Dunkin Donuts and rocked out to the satelite radio that our car was equiped with. (The radio was pretty sweet!!)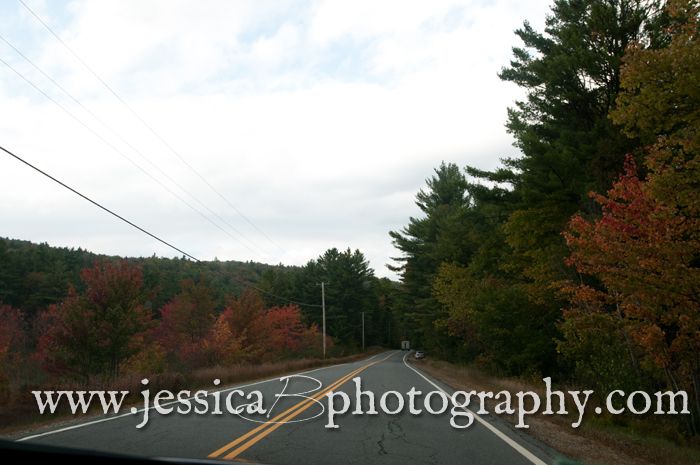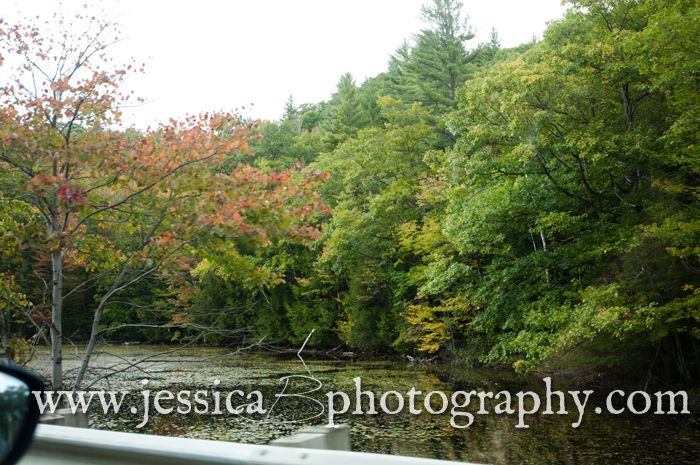 After arriving at our destination on the border of Vermont & New Hampshire, our friends we were visiting took us for another little drive as a tour of the area and to get some yummy dinner. I did not bring my camera this time. Not even the point & shoot – so sad!!! We drove through Dartmouth College campus, learned about why there is a town green (or common, like Boston Common – so that everyone could park their horses when they came to town!), wound through some more gorgeous countryside, and ended at Lyme, NH, where we ate at a darling italian resaurant named Stella's. I think I am going to try to recreate my meal from that night. If only I had a picture of it…..