If you don't want to hear about my fantastic trip to New England, you should stop reading. If you don't want to see photos shot through airplane windows, car windows, while sitting on a bike, and self-portrait style, you should stop reading. If you don't want to read my travelogue, you should stop reading and don't come back until at least Friday. Then I will have a birth to post and we'll be back to regular posts and not vacation posts.
But if you DO want to hear about my fun trip and and take a peak at a *few* of my vacation photos, please stay a while and continue reading!!! 🙂
My husband Chris and I reached our 10th wedding anniversary this last spring, however, our celebratory activities have lasted (and will continue to last) all year long! Ten years is big milestone and why not celebrate all year long?!?! Earlier this year, I knew I wanted to take a trip without the kids. After ten years and four children, I think we've earned ourselves a few child-free days together! So, I began planning for a trip near our anniversary. We wanted to visit some friends in Vermont, but it just wasn't working out. Finally, it was suggested that we wait and come in the Fall. Because Fall in New England is GORGEOUS!!!! Truthfully, I'm pretty sure New England would be gorgeous anytime of year, but Fall (even early Fall, which is what we experienced) is quite nice.
And now, you have the privilege of joining me on sort of a Cliff Notes blog version of our five days of fantasticness!
To start it all off, I want to share with you what an airplane looks like from the very back row. That's right, the very very back row, as in, right next to the bathroom and the seats don't recline. All night long. We booked a red-eye flight which was perfect in a loud-airplane-noises & uncomfortable-seats & hard-to-sleep kind of way. We did have a short lay-over the next morning in Newark, New Jersey, which resulted in a nice sunrise view of New York City and the Statue of Liberty.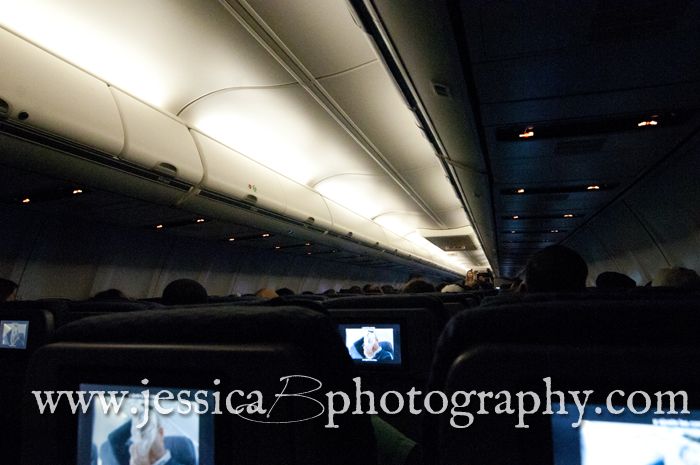 After landing in Boston and getting our rental car, we immediately set out for a place called Hull. We promptly missed our unseen exit and then enjoyed winding our way through the cute towns of Braintree, Weymouth, and Hingham before finally making our way the pennisula that is home to Hull. It was here that we learned how vital a GPS is when driving in a place you have never been before. This is the view of Hull from our return flight, but I am including it here so you can see what I am talking about.  That white line is the beach.  Boston is that land mass in the right corner of the photo.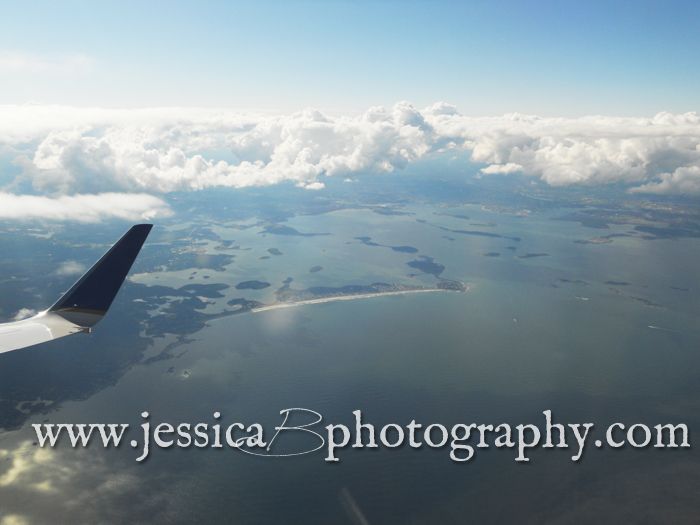 It almost felt California-ish….  only with no palm trees…..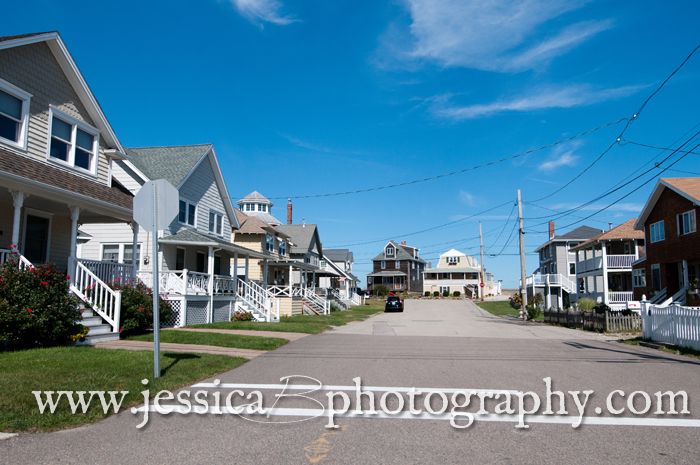 I like the sign above the garage door.
Our reason for visiting Hull was this: Chris's ancestor John Benson who immigrated from England settled in Hull, and according to this guy, he even owned the island that is to the right of Chris is this photo. (The penninsula of Hull is to the left). He is standing in the cemetary, because that's where the good view was.  I did put in a phone call earlier in the week to inquire whether John Benson was buried there (he died in Hull in 1678/79).  The nice lady on the phone said she would have to research that, but never got back to me 🙁
Right next to the cemetary was Fort Revere.  It's a pretty cool fort that was used from the Revolutionary War up through World War II.
Sigh. Who wouldn't want to live here??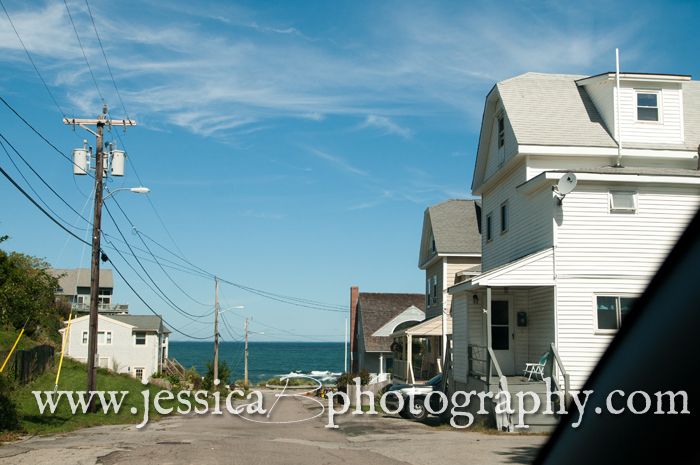 After our adventures in Hull, we found our way to Chris's cousin's house. She was kind enough to host us for the evening. The house below on the left is a Hull beach house, the house on the right is in his cousin's neighborhood. Sadly, I did not take a picture of her house nor her street, both of which were really cute.
After parking the rental car, we set out to explore downtown Boston by bike. Boston has a sweet bike system called the Hubway. I totally recommend it. If you have a smart phone so you can find where the next hub station is. Alas, we have not yet joined the 21st century and do not have smart phones. Therefore, we were trying to decifer a paper map I had printed off my computer and get our bikes back to a station before our time ran out. Lol, only slightly stressful a few times.  We road down the riverwalk, passed many joggers (apparently, running is the cool thing to do in Boston), passed MIT and Boston University (I didn't even know those were on our itinerary!!), tried not to get run over (wow, traffic was crazy!), and marveled at the beautiful architecture and brick sidewalks.  Because we had spent so much of the day in Hull, it was already late afternoon and we weren't even downtown yet.  So, rather than get lost on rental bikes in the dark in a strange city, we opted to enjoy where we were and what we were seeing and then head back to the cousin's house.  We visited the Boston Public Library, MIT campus, and a neighborhood called Back Bay which is most of the following photos.  The architecture is just stunning, and I'm sure I only saw a smidgen of it all.  Also, it's kind of hard to ride a bike and take pictures at the same time.  At least when I was in the car, I could shoot whenever I wanted out the window.  I had brought a camera bag that I normally don't use and it proved to really be a hinderance, since I wasn't used to using it.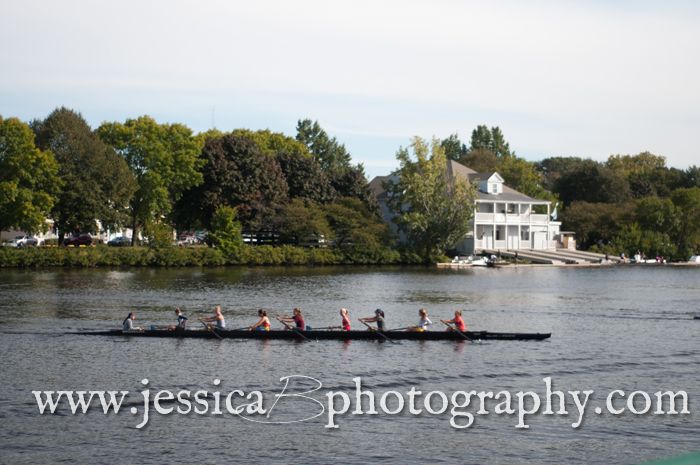 Check out their stoplights.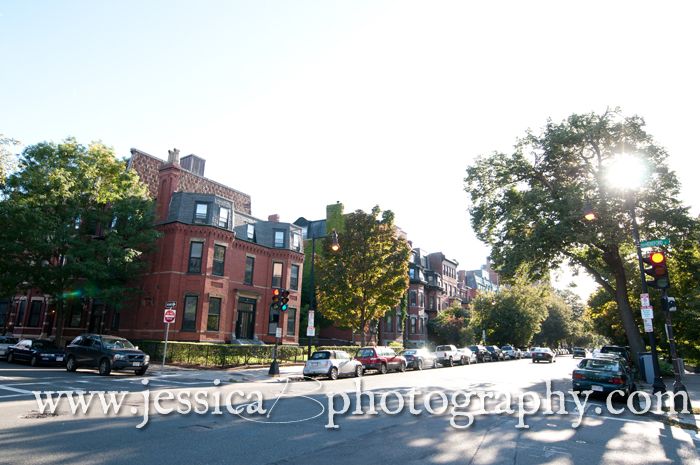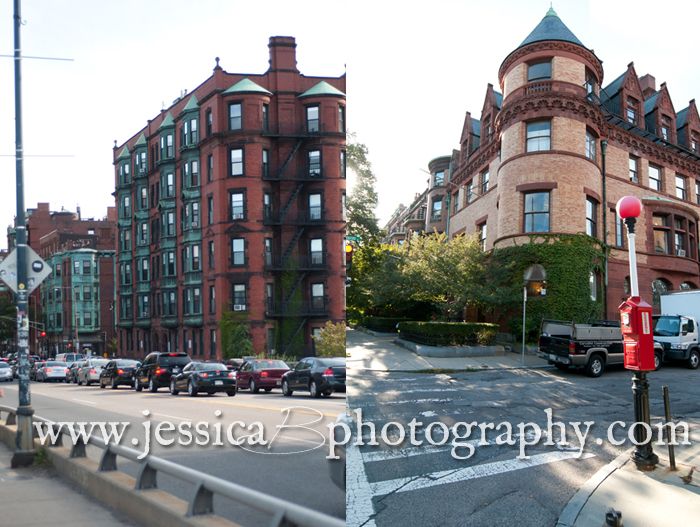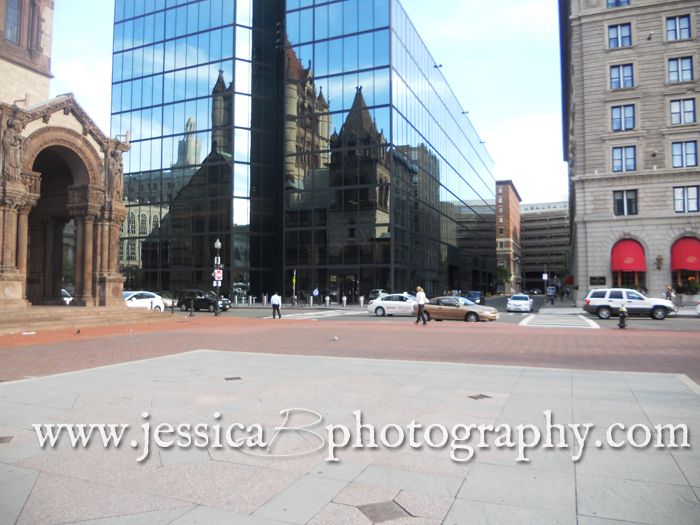 This is one of the roads bordering Harvard campus.  And ivy growing on one of the buildings on campus (above right).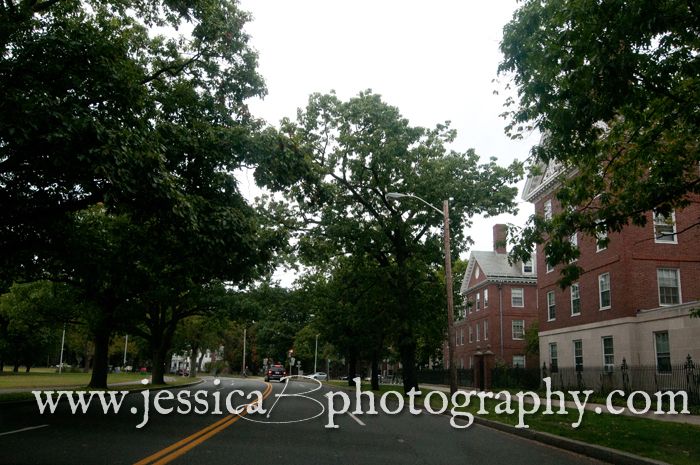 Point-and-shoot self-portrait. After returning from Mr. Toad's Wild (bike) Ride, we opted to walk to get dinner. And I didn't want to lug the big camera, so point-and-shoot it is! We walked across the river, through parts of Harvard, to Harvard Square for dinner, and then walked home. It was a wonderfully relaxing way to end the day. Going for walks is very nice, especially when there is a river involved. And cool night air. And trees.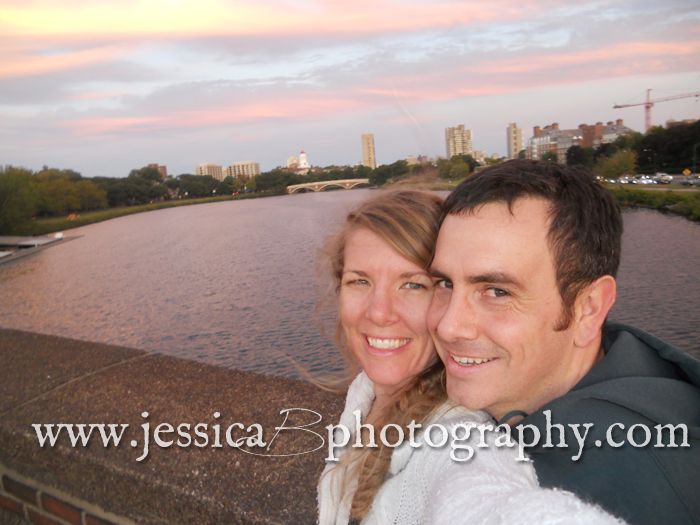 And an awesome Colosseum-type stadium.  (Sorry, I guess you can't really tell from this picture that the outside of the stadium looks like the Colosseum).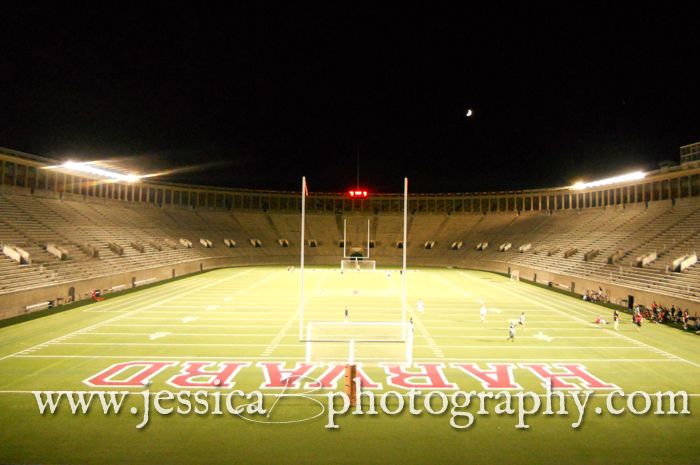 After our walk, we promptly crashed in our beds and slept soundly until morning.